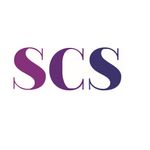 Human Resources
HR at Shangrila Corporate Services Pvt Ltd, Mumbai
https://www.iimjobs.com/r/28914-human-resources
Shangrila Corporate Services (SCS) is a leading advisory firm in the domain of Foreign Trade Policy of India. With over 30 years of experience, it is a pioneer in the domain and is a one stop shop solution for advisory, implementation, litigation support, utilization and monetization needs. We provide advisory services to importers and exporters on all matters related to the Foreign Trade Policy of India.
SCS promises to provide Businesses with integrated and value-added solutions in improving financial performance, operational efficiency, strategic development. We deliver efficient and streamlined advisory and implementation processes which cuts through operational complexities across functions and borders & superior client service and support which proactively anticipates the evolving needs of the client.
Over the years SCS has handled the most complex of cases from every industrial sector and knows how to employ Foreign Trade Policy to realize maximum value for its clients. Pioneers in this field, we have been acknowledged as leaders in the industry. Since our inception we have served nearly all types of organizations from Small to Medium to Large Enterprises. We take pride in the trust and reputation we carry in the market.
SCS with its Pan India presence boasts of a vast client base which include Industry Leaders & Pioneers across Sectors including 500+MNCs.
---
Jobs posted
No jobs found.