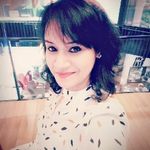 15/04
Khushboo Gogoi
Head - BU(Talent Acquisition) at Analytics India Magazine
Views:1070 Applications:123 Rec. Actions:Recruiter Actions:99
Data Journalist - Data Analytics Team - Marketing Intelligence Firm (5-8 yrs)
Data Journalist - Bangalore Area

ABOUT MiQ :

- MiQ is the leading marketing intelligence company with technology and people that help businesses win. We are experts at ingesting large amounts of data, modelling data to convert into insights and then actioning these insights through a variety of products and services. Our People have an endearing and unique quality that sets them apart from the rest and that is why our product inspires. Our People make the difference and our values make the people.

- In short, MiQ make data valuable, insightful, and intelligent, which helps clients engage customers, grow sales and generate revenue. MiQ offers its clients products and services across Media (which is their programmatic managed media offering), Analytics (custom engineering and data science solutions for business challenges in digital marketing space) and Technology (technology and analytics capabilities geared for their customers use).
- We enjoy a 97% client retention rate globally across brands such as Walmart, Barclaycard and Ford. MiQ was built 9 years ago by Gurman Hundal and Lee Puri, with its original base in London, UK. Remaining a self-funded business, the company has now grown to over 700 employees, with 15 global offices covering 4 continents. Our business vision is to empower the marketing divisions with the relevant insights so that they can shape the overall business strategy. It is for this reason MiQ has very exciting and realistic growth expectations over the coming years. It's a great opportunity to work across a global business while becoming a key contributor within a growing, winning organization.

QUICK FACTS :

Represent over 450 Client's Globally

97% Retention Rate of Client's since Launch

700 Global Employees, with a 100% Staff Retention Rate in the first 3 years of the business, currently 93%. Offices in London, Manchester, Hamburg, 10 cities in the US, Toronto, Australia and Bangalore. Award Winning Infrastructure - Recently voted for the - Best Use of Data- as well as - Best Trading Team- in UK and - Most Innovative Brand in Mobile- in North America

WHAT WE VALUE AT MiQ :

PASSION - We love and live what we do

DETERMINATION - We always find a way to - figure it out-

UNITY - We back each other and challenge one another

AGILITY - We anticipate the unexpected, embrace and adapt to change

COURAGE - We dare to think unconventionally You can find out more about

THE OPPORTUNITY :

- MiQ is looking for a creative Data Journalist to boost its data storytelling output as part of department transformation of the existing Data Analytics Team. The role is expected to make a major contribution towards the data projects and insights.
- We're seeking an experienced data cruncher who can analyse a variety of data sources and report and write compelling stories. Our ideal candidate will be a master at merging data, top notch reporting, and the creation of original infographics and data visualizations to tell smart, entertaining, and surprising stories. We're looking for someone who can wear several hats: idea generation, data crunching, code writing, and reporting and writing to pull it all together.
- Our preferred candidate would also have the ability to visually present data clearly, complementing their written stories with clean and engaging maps, charts, graphs, and/or illustrations.
- Applicants MUST be able to perform their own analyses using complex datasets. That means they should be fluent in a programming language, such as Python or R, web-scraping and data-analysis techniques. They should have experience with statistics and data software packages and be familiar with relationship databases like SQL. They should also be comfortable working in Microsoft Excel.
- Our Data Journalist is a smart, kind and passionate champion of consumers who shape the strategies and stories that lead to stellar work. At their core, they're both rigorous and imaginative thinkers and doers who shape a business strategy, leverage data and form a compelling consumer insight to help direct innovative and engaging ways for the client brand to connect with the consumer as a human being. Being a data journalist at MiQ means you will conceive and create data-driven stories.
- A breadth of skills, expertise and experience in analytics domain preferably in the ad-tech industry, someone who can diligently own and manage all aspects of an analytics projects from problem definition to insight delivery. We are looking for an individual practiced in Data & Analytics who can transform data into compelling visual stories that will have a direct impact on intermediate to Executive level business decisions in addition to the data tools leveraged by the company's power users. The person would be responsible for the delivery of MiQ's analytical outputs for media campaigns, owning timely delivery with world class quality standards.

JOB RESPONSIBILITIES :

- Dedicated to detailed research and curation with multiple deadlines per day

- Collect, cleanse, and analyse topical data using our tools to complete standard and custom reports for customers

- Write insights to describe trends and themes that emerged from the data

- Investigative and journalistic nature to finding, and curating mission-critical information

- May include exploratory and ambiguous projects that need to be designed from scratch

- Take an innovative approach when producing deliverables, ranging from insight structure and focus to data visualizations

- Attend customer calls and meetings as the subject matter expert on projects

- To generate ideas for data-driven stories and for how they might be developed and visualized

- To explore those ideas using statistical tools - and present them to wider stakeholders from a non- statistical background

- To report on and analyse data in a way that contributes to telling compelling stories on an array of data platforms

- To explore and summarize data using relational database software

- To visualize and to find patterns in spatial data using GIS software

- To use statistical tools to identify significant data trends

- Show an intuitive ability to transform data into understanding- strong infographic design skills and narrative storytelling abilities. Reframe complex data insights into a narrative that resonates with a wide range of businesses and customers.

- Visualize data in innovative ways, developing a narrative that effectively tells the story and using relevant software to communicate that story and resonates with a wide range of businesses and customers.

- To represent the Data & Analytics team at customer and market meetings

- To use skills and experience to advise on best approaches to data-led storytelling and the development and publication of data-led projects

- Be curious: digging into the data and the policy, we want you to uncover insights, look at topics in a different way than what's obvious, and then go write about it.

- Get creative: not all great ideas manifest themselves. Partnering with data analysts, data strategists, visualization experts to bring stories to life through graphics, videos, presentations, engaging web pages, interactive maps, and more.

REQUIRED EXPERIENCE :

- Minimum 5+ years of experience in business analytics or analytics consulting with hands-on data journalist experience.

- A seasoned storyteller: you bring at least 5+ years B2B copywriting or content marketing experience. You've got a portfolio full of clips that demonstrate your command of language.

- A proud data geek: numbers excite you, and you're comfortable diving headfirst into complex reports and Tableau dashboards. Your analytical expertise allows you to turn data into insights and insights into stories.

- At least 3 years of experience in project delivery management.

- Demonstrated ability to set strategy/direction and follow through on execution while maintaining high levels of quality.

- Proven track record of exceeding performance expectations and delivering results.

- Ability to manage, coach and mentor team members.

- Proven problem-solving skills with the ability to anticipate roadblocks, diagnose problems and generate effective solutions.

- Appetite to work on strategic projects.

REQUIRED SKILLS

- Strong command of language with ability to communicate persuasively and effectively.

- 5+ years of experience with Python and/or R programming

- 3+ years of modeling experience using a variety of regression and supervised and unsupervised learning techniques.

- Additional Technical Skills and Abilities include proficiency in Excel, PowerPoint, HTML, Tableau, Python or R

- Passionate about technology incl. data, analytics, machine learning, AI and Ad-tech

- Outstanding people & communication skills

- Outstanding in storytelling: i.e., the ability to structure and synthesize within your communication

- Affinity with data science and the analytics ecosystem

- The candidate will have strong technical knowledge including a grasp of programming languages. - The candidate will have a good understanding of big data solutions and analytical techniques.

- Organized & process-driven, thorough and structured approach to working.

- Ability to lead through influence rather than direct authority.

- Ability to work well and productively, always projecting a positive outlook in a fast-paced, deadline- driven environment.

EDUCATION - Bachelor's or Master's degree in Engineering or Mathematics/Statistics.

LEARN MORE ABOUT MIQ HERE : https://www.wearemiq.com
Women-friendly workplace:
Maternity and Paternity Benefits
Add a note
Something suspicious?
Report this job posting.