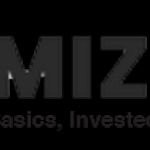 20/09
Sarmistha Ghosh
CEO at Mizizi Management System Pvt. Ltd.
Views:158 Applications:31 Rec. Actions:Recruiter Actions:6
Senior Project Manager - Gas Industry (18-25 yrs)
We are looking for a Sr. Project Manager for a leading - Gas Industry, based in Kolkata.

Job Details:


- To execute one medium size project or group of small projects, within budgeted cost and time exercising control and monitoring, with support of assigned Project Engineers, Discipline Engineers, to achieve budgeted revenue & collection of the project and to maximize profit in safe manner.

- The Position acts as single point contact with Customer and Consultant to deliver the project as per contract.

Principal responsibilities :

- Understanding of Contract & its deliverables as per terms of contract, implementation of execution strategies & risk mitigation plan

- Overall Control & Monitoring to deliver the assigned project within budgeted Cost & Time to achieve Revenue & Collection and profit targets in safe manner

- Review of technical specifications and drawings in terms of adherence to contract requirements

- Maintaining effective coordination with Customer & Project Management Consultants

- Coordination with Discipline Engineers & Enabling Functions, Planning & Scheduling Engineer to identify areas of delay and developing catch-up plan.

- Effective technical and commercial involvement in procurement of key equipment and bulk items

- Coordination with Supplier and Contractor in maintaining timely delivery

- Cost Monitoring & Control and Reporting

- Maintaining a Coherent Project Management group including inter-disciplinary coordination and Site Management

- Subordinate development in project management and in imparting technical acumen

Key Interfaces :

- Customers & Project Management Consultants

- Project Execution Head and Business development Head.

- Discipline Engineers of other functions & Enabling Functions

- Site In-charge

- Suppliers / Vendors & Contractors

- Respective project manager in LEM (where applicable)

Required critical behaviours :

- Business Acumen - Uses understandings of the business , competition and how the business operates to identify ways to improve the business (10 % )

- Customer Focus - Listens to feedback from Customers and adapts response to customer needs (10% )

- Visible Leadership - Visibly supports and executes decisions once they are made (10%)

- Personal development - learns from mistakes and takes steps to prevent re-occurrence (10%)

- Decision making and execution - Takes decisions in line with policy and procedure and escalates issues when appropriate (20%)

- Process , Projects and risk management - Executes projects in full , on time and within budget (20% )

- Cross-Cultural Communications and Collaborations - Develops good working relationship with team members, including cross functional teams (10%)

- Employee Development and empowerment - Monitors team and individual performance (10%)

Required key skills (functional/technical) :

- Project Management and Construction

- Commercial Tax Laws & Invoicing

- Communication & Man-power Management skill

- Technical knowledge in ASU Process and Specific Non-ASU Areas, Piping & Equipment

- Techno-Commercial Negotiation

- Problem solving ability & decision making

- Knowledge of Industrial Safety

- Basic idea in electrical and Instrumentation

- Knowledge of LE Standards

Required qualifications/experience :

- Experience in the relevant field, for 7 Years for Mechanical/Chemical Engineer, or 12 years for Mechanical

- Diploma Holder
Women-friendly workplace:
Maternity and Paternity Benefits
Add a note
Something suspicious?
Report this job posting.