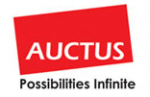 15/02
Piu Banerjee
Senior Executive - Talent Acquisition at Auctus Consulting
Views:718 Applications:230 Rec. Actions:Recruiter Actions:41
Senior Manager - Operations - Shared Services - BPO/ITeS (10-14 yrs)
Hiring for Senior Manager Operations for Leading Shared Services @ Delhi/NCR. Experience - 12 to 14 years of experience in BPO industry with at least 5 years of team management preferably in a back-end process. At least 1-2 transitions managed, Expert in transition management. Qualification - Masters in Operations & quality management.


Please find below the Job Description

Program Management & Transition

- An expert in transition management who understands the key principles of transition management and project management and can advise on effective transition of new process.

- Manage critical path of any new transition effectively and take decisions to manage the timelines of transition. Should be able to convert proof of concepts into delivery.

- Developing a detailed transition plan (including work shadowing) and application of migration strategy including transition toll gates, identifying measures of success, developing client relationship and identifying opportunities for improvement in process.

- An expert in knowledge management to ensure all documented/tacit knowledge is captured and transition effectively.

- Defining IT infrastructure for process through testing and support of technical teams.

- An expert in process study so that the person can help in building appropriate transition/ process documents for the process.

- Risk management expert so that risk to the process are identified and mitigated at the right time. The person is responsible for managing issues and risk in the project and delivery, shall be an expert in documenting and managing risks and shall be able to mitigate the risks to achieve the milestones of the project.

- Ability to manage delays in different work streams while keeping overall project plan within timelines (this may require extending on a few days during transition).

- Lead strategic decisions in the process to achieve excellence and contribute to organisational goal.

Operations:

- Strategic thinking for the team and the organization. Visionary thinker who can deliver strategic projects for the process/ organization.

- People Management & Development skills. Should be able to manage multiple functions with large teams through effective people management and development approach.

Operation management skills :

- Service Design and Delivery

- Stakeholder Management

- People / Resource Management

- Quality Management

- Governance & Reporting

Service Design and Delivery :

- Expert in managing multiple blended processes with large headcount.

- Expert in defining service delivery framework (floor scheduling & staffing, occupancy management, seat utilization etc.)

- Delivering efficiency by meeting process KPIs.

- Understand & implement various policies of the organization and build a culture of customer excellence and compliance around them.

- Implementing Service management principles in service delivery.

- Ensure various resources are available for effective operations through connection with other functions of the organization.

- Ensure services meet or exceed standards specified in the contracts and pre-defined SLA's.

- Help build escalation points/helpdesk for the end customer to escalate issues.

- Identifying risks/challenges and developing mitigation plans to ensure smooth and seamless operation

- Drives continual improvement projects within process to ensure better efficiencies.

- Ensure Business continuity plans are always tested for service and critical services are always delivered as agreed with customer.

- Ensure product and process trainings are effectively delivered from the Shared Services.

- Process compliance with respect to contractual obligations.

- Undertake study of industry best practices related to BPO Operations for implementation.

- Responsible for day to day service delivery.

Stakeholder Management

- Understand the stakeholders- priorities and act upon them.

- Proactive communication and connect with the stakeholders on process updates, risks, challenges & highlights.

- Managing stakeholder visits effectively.

- Maintain strategic & tactical relationship with the HRBPs - regional and country level to build confidence and trust in the implementation of Success factors while adapting changes to ensure that their needs are met.

People/ Resource Management

- Manage and conduct where necessary the recruitment, training, standardization and performance evaluation of executives, Team Leaders and Assistant Managers.

- Performance management of the team.

- Drive initiatives in the process to manage attrition effectively

- Embedding employee engagement and motivation initiatives in the process.

Quality Management

- Embedding Quality Management principles in the process.

- Ensure the process meets all the requirements of standards (internal & external) implemented in the organization and get them audited at regular intervals.

- Achieving quality related KPIs of the process.

- Driving continual improvement initiatives in the process.

- Undertake study of industry best practices related to similar processes and embed them in the process/ organization.

- Ensure all complaints and feedbacks are addressed within reasonable time and impact is measured for process and business at regular intervals.

Governance and Reporting :

- Provide monthly executive reports on the performance of the process.

- Analyze critical data for strategic solutions during rollout phases and through the lifecycle of the process.

- Reporting & governance, to ensure right level of information is shared with the right stakeholders at the right time. This includes creation of dashboards, presentations, process reports and reports for stakeholders.

- Ensure services are delivered within the assigned budget.

- Ensure process compliances are met with respect to contractual/ legal/ law of land obligations.

- Identify and manage risks for the process.
Women-friendly workplace:
Maternity and Paternity Benefits
Add a note
Something suspicious?
Report this job posting.