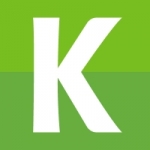 17/06
Minal Vadia
Consultant at Kelly Services
Views:3396 Applications:128 Rec. Actions:Recruiter Actions:92
Senior Manager - Insurance Operations - BPO (10-12 yrs)
Reports to Head - Operations

Job Purpose :

- To implement strategy within his/her area of operation.

- To ensure a value-added experience to all operating companies (customer) by partnering with and influencing them on business and day to day operational issues and expectations.

Job Dimensions: Knowledge and Expertise Competent in insurance domain with good understanding of respective entities

Job Complexity : Varied and Diverse

Client Relationships: NA

Communication Skills: Influencing

People Management and Strategic Impact: Functional

Financial Impact :

- Indirect accountability to functional budget or costs. Supports in cost management through the achievement of functional goals, process improvements, unit time revisions, and improved work-split

Geographical Impact

Sub Function, All Business Unit, Region / multiple countries

Principle Account-abilities

1. Delivering to the Customer / Client To know the purpose of existence of the team and to be able to deliver to the client on time, to the right quality and keep every promise that is made. To be able to honor the commitments made to internal stakeholders at all times.

2. Operational Excellence - Building value by creating process efficiencies through upstream & downstream impact in business

- Deliver quality by building a knowledge organization and encouraging, leading and guiding teams to build depth and breadth of technical expertise

- Alignment with Operating company's operating model to create logical business operations that deliver excellent customer services

3. Stakeholder Management Stakeholders / operating companies: deliver value in every sphere of interaction with the stakeholders. The incumbent will be responsible for driving effective client relationship by influencing decision makers on business and operational escalations (including repeat issues). Will be required to provide stakeholders with a value add to the experience by partnering on operational decisions. Initiate and influence expectation setting discussion with operating companies.

4. Strategic Thinking To contribute to plan and lead the implementation of annual operating plans for the relevant business unit- s

5. Risk Management & compliance Enforces a regular risk review to create significant R&C profiling (risk register) and resilience in operations.

- Eg. Review cross skilling plans to mitigate operational risks related to key person dependence.

- Review the first line of defense within operations and Ensure operations is audit-ready and there are no findings identified during both internal/external audits

- Review and sign off FMEAs and work towards reducing the RPN scores

6. SLAs Management Manage SLAs through effective exception management (SLA / SOP exception)

- Work with TMs/OMs to increase client focus SLAS and work towards creating TOM to provide effective service to end clients

7. Opportunity identification Seeking opportunities for the development of high potential managers

- Working to increase the work split position between India and operating company

8. Employee Engagement Set standards for people excellence and create strategies for the development of people and process knowledge

Context :

- The group has two main lines of business Employee Benefits and Insurance Broking and has its presence through owned companies in over 36 countries and through a network, its presence is in over 100 countries.

- The operations team has been set up as a captive offshore unit to deliver cost and quality efficient services to various operating companies of the group across the globe.

- The operations team primarily services two service lines namely, Employee Benefits and Insurance Broking, each having an independent Head. The sub functions under such teams are then managed by Senior Managers.

- Framework & Boundaries - Master Service Agreement and SLAs signed off with operating companies

- Relevant regulatory authorities like FCA / FSR, the Pensions Trust, DWP, etc.

Organization Relationships :

- Subordinates - Day to day interaction with DRs to review and provide advice on exceptions

- Weekly interactions with line management to review BAU

- Skip level - meet all teams (sample size) once every quarter

- Superiors - Fortnightly operational review meetings

- Monthly one on one meetings with the HOD

- Need based / escalation based

Others Within the company:

- collaborate with the Management team of the operating companies to identify improvement opportunities and manage escalations

- Participate and proactively contribute to new project related initiatives as a member of the Operations Team

- Participate and proactively contribute to the overall operations team at

- To have regular interaction with relevant support teams, example, IT and HR.

Outside the company:

- IB: markets and underwriters, intermediaries like Xchanging.

- Clients and the consumers (pensioners) of services

Person Specifications

Education Essential: Graduate

Desirable: PG / MBA

Work Qualifications Essential:

Desirable: LEAN / Six Sigma / KAIZEN

Training Essential:

Desirable: Leadership Skills Development

Experience Essential:

- 10 - 12 years of experience in operations in financial services/ ITES or off shore processing organizations with a proven track record in service delivery.

Desirable:

- Should have managed teams of over 80 people.

- Transition / migration experience of large processes

- Knowledge Essential: fundamentals of operations management, quality tools

- Desirable: understanding of insurance and financial services sectors

Skills & Abilities Essential:

- Analytical ability and Decision making

- Communication, Influencing and Negotiation skills

- Leadership and People management

- Change management

- Planning and Organizing

- Resource Management

Desirable:

Others Essential:

Desirable:

Job Challenges

- Stakeholder management

- Maintaining a balance between business delivery & people expectations

- Managing frequent environmental changes

Competency Areas :

Competency Definition Level :

Influencing :
- Makes things happen through others

- Sparks others into taking decisive action

- Prompts others, through questioning, to evaluate, react and respond

- Takes pride in their determination to get things done

- Presents information coherently, tailoring language and approach to suit the audience

- Puts forward ideas persuasively, influencing others to move forward with haste

- Faces difficult issues head-on and perseveres in the face of resistance

- Bears the brunt of unpopular decisions by defending their position and moving on to the next challenge

Relationship :
- Operates in a collegiate manner with others in, particularly inclusive of other Operating Companies

- Contributes to the success of as an enabler

- Responds openly to others; perceived as responsive and willing to help

- Builds strong, long-lasting relationships

- Cares a great deal about individuals, their development and their success, and in doing so builds loyalty

- Takes the lead in focusing more on succession planning

- Builds an environment that attracts talented employees, generating feelings of positivity and possibility and inspiring growth

- Shows a firm commitment to investing in and developing people, recognizing and rewarding outstanding performance, as well as being willing to get rid of the weakest link

- Values integrity, and places high importance on living up to commitments and setting those expectations for others

- Values discipline and demonstrate a clear sense of right and wrong that guides behavior

Drive :
- Commits best resources to where the greatest probability for growth is to be found

- Sets challenging targets and continually seeks to achieve and then improve upon them. Sets high standards for performance and pushes themselves and others to meet them

- Takes personal ownership and accountability for own and others- performance data

- Willing and able to take appropriate and calculated risks and wants to be associated with the best and most successful

- Takes pride in playing one's role in contributing to Group

- Bases decisions about people and efforts on outcomes, not style

Execution :
- Clarifies objectives, scope and timescales of projects and activities

- Organizes projects and matches people resources to them flexibly to achieve optimal productivity and to ensure successful outcomes

- Focuses on the outcomes that matter most

- Sets self and other high standards for quality and productivity and ensures these are met

- Thinks through the implications of plans systematically, preparing for likely complications

- Generates a range of contingency plans, considering all likely eventualities

Direction :
- Simplifies complexities, connecting and communicating ideas in uncomplicated ways

- Contributes a well-honed sense of what is important, long and short-term, and what is not

- Provides others with goal definition, prioritization, and clarity of purpose

- Paints a compelling picture of the future so others commit to turning that vision into reality

- Anticipates opportunities and pitfalls in potential paths and strategies, and sets their course wisely

- Challenges self with - what if- questions when making strategic decisions
This job opening was posted long time back. It may not be active. Nor was it removed by the recruiter. Please use your discretion.
Women-friendly workplace:
Maternity and Paternity Benefits
Add a note
Something suspicious?
Report this job posting.