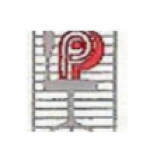 10/03
P G Ganesh
Vice President/Partner at Perfect Placer Management Consulting
Views:703 Applications:227 Rec. Actions:Recruiter Actions:6
Senior Manager - Human Resources - Information Technology (12-20 yrs)
Senior Manager - Human Resources (Information Technology)

- You would be responsible for organization's vision, mission, values and targets are communicated clearly to all employees, providing them with all the information they need to synchronize their actions with the organization's objectives.

- S/He is required to partner with the Leadership team for effectively delivering results through people strategy in all HR domain of Recruitment, HR Operations & Talent Management.

- You will be responsible for leading the team to provide effective and satisfactory support without sacrificing compliance with policies, systems and procedures in all areas of human resources.

Key Roles and Responsibilities:

- The primary duties and responsibilities of General Manager - Human Resources will include the following:

(A) Recruitment Management:

- Develop strategy, processes and standards for recruiting, selection, and staffing activities including manpower planning and contracting with vendors to ensure efficient implementation.

- Ensure that appropriate grading & salary structures are in place to recruit, retain and motivate staff, congruent with the organization's desired culture.

- Identify and shortlist effective/relevant CVs for any position in line with the approved JD with an overall objective of finding the best fit for the position and follow up approval from competent authority where required.

- Lead the exit process and support the teams with the analysis around attrition in consultation with the Leadership Teams.

- Carry out campus selection procedure whenever required and ensure talent pool is created with a robust selection process.

- Support respective teams for attracting short term interns for specific support.

- Support respective general managers in hiring short term individual consultants for specific assignments.

- Set clear roles for with timelines for agencies hired for large scale recruitments and vacancy management.

- Ability to think and plan innovatively in fast racking recruitment process for filling up the vacancies at all levels.

- Draft guidelines for decentralized recruitment mentioning clear responsibilities and feedback mechanism for tracking progress.

(B) Performance Management:

- Ensure timely completion of the Annual Performance review process and adhere to the timelines for all state-based staff.

(C) Grievance Management and Organizational Culture:

- Ensure that appropriate vehicles for internal communication are in place and effectively used to communicate with and involve employees at all levels.

- Ensure that a complete set of HR policies are in place, covering all aspect of employment.

- Have a clear understanding of the organizational and states perspective and commitment towards gender equity and diversity and its application across the state and districts.

(D) HR Operations:

- Maintain coherent databases and use data for effective human resource decision making.

Act as a focal point for all HR functions for the various teams and provide appropriate advice in consultation with the General Managers.

- Manage smooth execution of all the HR functions relating to hiring, contract renewals, appointments and separations as per HR policies. Ensure that adequate documentation is maintained for each of such activity.

- Regular updation of Personnel Files (Physically and HRIS) and make information available to Senior Management may be required.

- Ensure reporting through HR Dashboard and provide the data driven analytics for rationale deployment of resource across the state.

- Ensure optimal usage and right allocation of the HRIS package at state and district level and orient all staff in using the same effectively.

- Beyond recruitments, work with MD in taking on activities related to strategic HR and steer them forward

- Support the other directorates in developing process for improving HR recruitment, performance management and grievance management.

Qualification And Experience:

1. MBA or MSW with Minimum of 12 years of experience in HR of which at least 5+ years should have been in leadership position.

2. Ability to think conceptually and strategically and play an advisory role for the Leadership Team.

3. Leadership skills, including the ability to supervise and motivate a diverse team.

4. Strong IT/web-based application skills.

5. Excellent communication skills - both written and verbal in English and Hindi is desirable.

6. Excellent team player with a commitment to team building. Motivates and supports peers and team where appropriate.

7. Experience in learning and development initiatives and to be able to deliver training

8. Outstanding listening, consulting, facilitation and diagnostic skills

9. Liaoning and representation skills.

10. Problem solving, decision making and delegation skills.

11. Ability to prioritise and manage conflicting priorities.

Women-friendly workplace:
Maternity and Paternity Benefits
Add a note
Something suspicious?
Report this job posting.