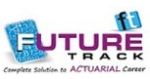 16/10
Lalita Goyal
Operation Manager at Future Track Edutech Pvt. Ltd.
Views:14908 Applications:48 Rec. Actions:Recruiter Actions:48
Senior Manager - Actuarial - Life Insurance (8-13 yrs)
To work under the direction of a HoD

- To lead Model Operation team and have overall responsibility, accountability for model output delivery for all the UK Products ( WP, WP annuities, NP Annuities and NP Unit Linked).

- Manage team and stakeholders in the following activities

- Model Run Planning for reporting on all regulatory matrices SII, IFRS,EV and ad hoc runs.

- Sourcing assumptions from for each run type and product type

- Resource and IT planning such that all runs can be completed in agreed timeframe

- Support senior actuarial students in sense checking the outputs ensure stakeholder is communicated of any issues.

- Delivery of final run output in-line with agreed timetable

- To be both people and operational manager for team of Actuarial Students and technicians

- Assumption requests: Ensure requestors are sending information required for Economic Scenario Generator(ESG) & other non-economic assumptions production by the deadline required. When additional assumptions are required at short notice by stakeholders discuss requirements and liaise with stakeholders to find space and shift delivery of other assumptions around.

- Reviewing model success rates email - weekly. the team produces the model success rates email detailing runs that have been carried out over the previous week and any failures there have been

- Oversight of run and reporting tool development[tools used for Model Operation team purposes: Run setup tool, Wildcard log, Run planner, Do/check audit sheet, Audit pack]- plan and prioritise tool developments, assign developments and UAT to team members, review developments and UAT, release tools. Ensure all tools fit for purpose and we have updated versions as required.

- Manage team process documentation - ensure all documentation is uptodate. Documentation should cover all processes carried out by the team. Team members to update documentation and me to review and sign off.

- Control framework maintenance Ensure control framework is kept up to date on an annual basis and reviewed by CA team.

- Attend and take rotating chair role in Actuarial Grid Management Group - monthly

- Feed back on IT service - gather feedback from team and pass to Finance Systems Helpdesk - monthly.

- Run scheduling - gathering requirements from requestors for calendar year and ensuring there should be enough grid space to run them - in Nov/Dec to plan for next year and then check quarterly for updates.

- Provide support to Finance change projects on behalf of the WP Modelling & Reporting team

- Support a range of management reports and returns.

- Provide support and guidance to more junior members of the team in a range of project work as and when required.

- Draft and maintain up-to-date, appropriate documentation and checklists for any processes that are implemented.

- Compliance - Ensure understanding and adherence to Code of Conduct and, where appropriate, comply with all relevant regulatory policies. This includes completion of any mandatory training requirements.

- Financial Controls - Ensure all expenditure commitments (orders, contracts, budgets etc) and all payments are properly authorised, controlled and monitored, in accordance with UK delegated authority requirements. The responsibilities of expenditure authorisers are documented in the UK Financial Procedures Manual.

- Performance Management - Follow and contribute to the recognised Performance Management process. Ensure delivery of People Management Pru and that all its processes and tools are fully utilised in managing people allocated to him/her.

- Part responsibility of owning and driving some of the KPIs for the Mumbai team which could include - managing the P&L account, resource management, recruitment, stakeholder management, etc-

Business Influence :

- Strong commercial appreciation and attitude.

- Strong understanding of the financial dynamics of our business and how key factors influence the various financial measures.

- Ability to take decisions independently and overcome obstacles to completion

Problem Solving:

- Maintain and develop knowledge of technical requirements of job together with the framework in which operates.

- Ability to confidently express own viewpoint and to clearly and simply communicate financial results and complex actuarial issues within own team and to other business areas.

- Ability to develop clear, workable plans for self; monitor progress; ensure deadlines and commitments are met.

- Ability to think through issues at hand (People / Technical) and propose line of action, solution and way forward.

- Ability to review existing processes within the team and propose structured and executable process improvement initiatives.

- Well developed analytical skills and ability to draw conclusions from complex data.

- Ability to take a problem and quickly generate a practical solution which allows for company-wide implications.

Working Together:

- Ability to effectively influence colleagues.

- Ability to plan and prioritise own and team's workload.

- Ability to deliver on multiple tasks to demanding timescales.

- Communicate effectively with others, develop positive networks and working relationships.

- Ability to independently handle a project and carry out resource and budget management.

- Ability to build, organise and provide leadership for a team of specialist actuarial staff, with a variety of responsibilities.

- Ability to effectively influence and liaise with senior management up to Executive Team level.

- Ability to effectively provide Actuarial input to cross-divisional initiatives.

- Ability to plan, prioritise, allocate resources and delegate appropriately.

- Strong Stakeholder management skills.
Women-friendly workplace:
Maternity and Paternity Benefits
Add a note
Something suspicious?
Report this job posting.