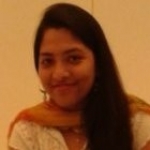 05/02
Deboleena Roy
Senior Recruitment Consultant at CareerNet
Views:8318 Applications:457 Rec. Actions:Recruiter Actions:165
Senior Director - Analytics - Global Consumer Banking Domain (17-24 yrs)
Business/Department Objectives:

Be a key member of the Global Consumer Banking -senior leadership team and play a role in defining strategic direction of the group. Be accountable for the success of the entire group in addition to one's direct area of responsibility. Make talent management an everyday priority; Champion talent management. Continually use networking skills to leverage all parts of businesses to enhance the working environment within your group and across business. Communicate with peers to maintain full understanding of entire group. Responsible for analytics service delivery and thought leadership. Ability to successfully manage relationship with senior leaders in the Global Consumer Banking and Analytics Organization

Core Responsibilities -

The role's purpose is to be an innovative leader managing a data team in a large scale environment who architects the deployment of new generation analytic tools and techniques by using traditional and new sources of data, particularly in the Next Gen and Digital space.

- Deployment of digital analytics required.

- Responsible for leading an analytics organization in a large scale environment who architects the deployment of new generation analytic tools and techniques

- Lead 3 Large teams, manage a direct team comprising of a Directors, SVPs and VPs and manage a total Headcount of close to 150 Niche Skilled Analytics resources.

- The role holder would also lead the Skill Learning Capability team from the organization

- Impact The role has an impact on indices like NPS, driving of Forward Compatible initiatives

- Customer & Revenue Impact.

Other Responsibilities:

- Use analytics as a source of competitive differentiation, improving business decision making, and customer experience

- Use a variety of legacy and emerging analytic techniques incorporating supervised and unsupervised machine-learning methods to be deployed in business decisions (Marketing, Risk, Fraud, Pricing, and Operations)

- Work closely with clients from the organization to turn data into critical information and knowledge that can be used to solve key use cases

- Act as a creative thinker to the organization and propose new ways to look at problems by using data and available information (e.g. with predictive modeling, machine learning, etc.) presenting back their findings to the business by sharing their assumptions and validation work in a pragmatic/simple ways that can be easily understood by their business non-analytics counterparts

- Hire, nurture, and grow talent within the data team

- Oversee a team that builds, tests, and analyzes data models, artificial intelligence, and machine learning tools, to enhance user experience, customer service, and product innovation.

Governance and Controls:

- Ensuring compliance with product/country specific regulatory requirements pertaining to outsourcing and data security

- Align info sec policies and control practices in alignment to country and global requirements.

Regulatory responsibilities:

- Interacts with Model Risk Management, regional and local Business Information Security Office and Internal Audit Teams to ensure compliance across all modeling activities in terms of Model Reviews etc.

- Adherence to Country/Product controls/data governance based on country and regional regulations - Cross border data agreements, PLSD etc.

Personal Skills:

- Excellent written and communication skills to report back finding in a structured, clear, simple way

- Experience in leading analytics organizations ideally in Consumer Finance/Banking

- This person should be an innovative leader and not maintainer of status quo

- Passionate about analytics as a source of competitive differentiation, improving business decision making, and customer experience

- Energized by asking - what if-, - why not-, and - what would happen to us if- questions; e.g. how will this will affect the business, industry, or market

- Able to connect seemingly unrelated questions, problems, or ideas from different industries or fields to deliberately assemble new perspectives or realign those of others and the organization

- Ability to manage analytic/technical professionals successfully and communicate analytic results to non-technical partners

- Able to be independent and a self-starter, comfortable in a fast-paced matrixed environment.

- Strong execution skills and results oriented approach

- Act with curiosity and takes the initiative to identify problems, offer creative solutions and resolve issues.

Education:

- Masters in Economics/Maths/Statistics from Tier 1 Colleges (INDIA & Abroad) or Phd Degrees (Maths/Stats/Economics), MBA from Tier 1 Colleges.
Women-friendly workplace:
Maternity and Paternity Benefits
Add a note
Something suspicious?
Report this job posting.