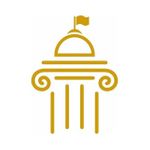 05/12
Saurabh Singh
Org Manager at Samagra Governance
Views:7457 Applications:1406 Rec. Actions:Recruiter Actions:740
Samagra - Associate/Senior Associate - Consulting (0-3 yrs)
Samagra is an impact-driven top-tier Indian governance-consulting firm. We work with political leaders and bureaucrats at multiple levels to create impact at scale. Samagra combines a top-down management consulting approach with a bottom-up understanding of the governance ecosystem while leveraging our expertise in technology and data to deliver on the mandate.

Within three years of being founded, Samagra has become the preferred partner for a number of state governments in India and currently works in close partnership with them to solve a complex range of issues across sectors. Samagra has grown quickly to an over 40-member team with diverse experience across top-tier firms - McKinsey, BCG, PWC, Google, A.T. Kearney etc. In terms of academic backgrounds, the team comprises of top-tier colleges including IITs, IIMs, SRCC, LSR etc.

Role Title: Associate/Senior Associate

Location: Client Location

Role Description :
- Associates and Senior Associates take ownership of 3-5 workstreams (mini projects within a large program) and manage them end-to-end. They work as part of a 3-5 member team led by a Manager or a Senior Manager and are supported by a Vice President or Senior Vice President.
- The role involves a combination of content diagnosis, solution design and facilitating implementation through first principle problem solving, leveraging organisational learnings, extensive stakeholder discussions, data analysis, field-work etc. Associates and Senior Associates receive close hand-holding from the Manager/Senior Manager.

ROLES & RESPONSIBILITIES:

- Ability to define a detailed project implementation roadmap with a plan of action.

- Clear Intent to work in social/citizen impact

- Ability to manage and align senior government stakeholders.

- Ability to cogently communicate and derive outcomes from a discussion.

- Work experience between 0-3 years is preferred. Students pursuing postgraduate degree/diploma with relevant work experience are also encouraged to apply.

- A passion for governance and creating impact at scale.

WHAT TO EXPECT :

- The rare opportunity to change the world such that lives of people are transformed irrevocably for the better

- Smart, motivated, engaged co-workers

- A tailored approach to career advancement, so the scope of your consulting role will increase as rapidly as your individual performance warrants

To know more about us visit our website - http://www.samagragovernance.in/about-us.php

LinkedIn - https://www.linkedin.com/company/samagra-transforming-governance/

Add a note
Something suspicious?
Report this job posting.