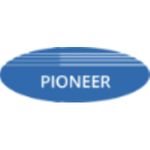 07/10
HR
HR - Talent Acquisition at Pioneer Financial & Management Services Ltd
Views:36431 Applications:540 Rec. Actions:Recruiter Actions:240
Product Engineering Head - Core Banking/Trade Finance/SCM (15-20 yrs)
We are hiring for leadership role for a leading IT product company in banking.

Purpose of role :

The Engineering Delivery Head is a senior leadership position reporting into the Chief Operating Officer. This role provides leadership and direction for the various teams in the delivery chain.

He/she is responsible for the operational outcomes including the Products Engineering Design, Product Development, Support Products Implementation and provide Level 3 Product Support.

He / She is responsible for the day to day engineering operations which involve human resource management, talent development, product design, product evolution, code quality and delivery.

This role must identify issues in engineering / delivery chain and provide short term and long term solutions, drive operational efficiencies through productivity and quality improvements. This role must provide scalable support systems and prepare the teams, products, infrastructure to scale for the next 3-5 years as per directions from CEO, COO.

Key Accountabilities :

Related to Leadership :

- Proactively supports the mission and vision of the unit. Demonstrates and expects others to demonstrate personal and professional behaviors consistent with the units- mission, vision and values.

- Actively supports the development of company culture and supports efforts for integration of the culture across different sub units

- Provides the leadership that supports the creation of a work environment filled with hope, dignity and mutual respect.

- Develops a leadership team that can effectively manage the delivery of services in collaboration with the medical staff, associates, sister communities, other providers and the community served.

- Demonstrates by personal leadership and action full support and commitment to integrity in all business transactions and relationships.

- Provides leadership in developing the culture and environment that supports integrity within the unit

- Foster an environment of inclusion where the diversity of persons and thinking is valued

- Fosters an environment which actively demonstrates that continuous quality improvement is an operating tenet of the organization; identifies and implements best practices and supports the transfer of such best practices to other parts of company.

Related to Software Engineering, Product(s) Development, Implementation & Support :

- Foster an environment where Associates are able to do - design Thinking-

- Foster a innovation culture and provide technical / thought leadership

- Provides leadership for Development Heads, Implementation and Support Heads and create an environment for developing, implementing - world class software products- .

- Provide a product support infrastructure to ensure customer satisfaction and customer engagement as a priority.

- Identify engineering issues (product versions, issues on support, implementation, design or development) and ensure timely closure of these issues; Identify root causes and provide leadership on defect preventions through proper diagnostics.

- Ensure IP capital is maintained.

Related to Operational Effectiveness :

- Is accountable for the operational and financial performance of the assigned unit and ensure successful operational performance, ensuring stewardship of the organization's resources, providing ongoing assessment/analysis of operating results, facilitating processes that result in the elimination of duplicate resources and taking appropriate actions necessary achieve the established objectives.

- Develop and implement programs and practices that support the recruitment, development and retention of a competent and diverse workforce who contribute to the growth and success of the unit

- Develop durable, flexible relationships with peers and other relevant stakeholders - Quality, CDO, Services, Admin, PACE, etc.

- Implement performance monitoring system to include standardization of mission, software engineering measurement for evaluation of outcomes across all streams.

- Allocates the appropriate staffing to achieve the plan and creates monitoring processes to evaluate results and make timely adjustments to ensure effective operating results.

- Foster an environment which actively demonstrates that continuous quality improvement is an operating tenet of the organization; identifies and implements best practices and supports the transfer of such best practices to other units in company

- Attend and participate in the relevant Management meetings and takes a leadership role in ensuring all documentation and actions are prepared in the timely and complete manner.

Related to Workforce, Recruitment, Retention and Development :

- Foster an environment where Associate Satisfaction and engagement is a priority and feedback from Associates is addressed in a proactive and inclusive manner.

- Develop accountability processes where leaders and Associates are held accountable for building a culture of accountability that sustains excellence.

- Recruiting and developing talent to ensure the unit has the right leaders and successors to achieve their goals.

- Forms and develops a middle management team / stream leads that can effectively manage the delivery of services in collaboration with all stakeholders - be it customers, associates, other groups in company

- Ensures the development and implementation of programs and practices that support the recruitment, development and retention of a competent and diverse workforce who contribute to the growth and success of the unit.

Other Responsibilities:

- Supports company by assuming any other responsibilities that are mutually agreed upon to ensure the effective functioning of unit and improve the brand image and Customer, IP & Finance capital of company

Key Outputs :

- This role must strive to improve brand image, customer relationships, support implementation and product management teams

- This role will OWN the assigned products / platforms and drive the evolution of the same and align with implementation teams

Key Competencies :

EXPERIENCE :

- Progressive career experience as a senior executive in a large software house

- Strong experience on product management preferably banking products

- Sound knowledge on product design, product development, release management, change control, solution architecture, deployment architecture

- Well versed in Engineering / Software Product Delivery with focus on software engineering, design implementation, software performance engineering

- Experience of running large service organization for providing software support services

- Experience in implementing large software programs / projects

- Managing large delivery teams and experience to build scale

- Minimum 15+ experience in software products / services

- Very good knowledge on IT Infrastructure, allied services including software quality assurance, software testing

- Deep knowledge on running operations in a software industry - including managing human capital, IP capital, customer capital, financial capital

- Good people management skills / talent development

- Good grasp of various technologies and its usage

- Drive engineering, design and architecture council;

- Nurture innovation / engineering design / Design Thinking

- Root cause analysis of product issues / defect preventions

- Knowledge and usage of different development methodologies

LEADERSHIP COMPETENCIES :

The Leadership Competencies desired for this leadership position are very comprehensive.

- Must have strong understanding of and demonstrate skill in leadership, delivery management, change management, communications, team building, continuous quality improvement, problem solving, decision making, innovation, execution leadership and stewardship of resources. Skill in establishing a balanced perspective on mission effectiveness and business results is critical.

- Central to this role's performance is the ability of the executive to be proficient in living the Mission and Core Values and call others to the same.

The other competencies identified that are critical to be successful in this role :

- Core Values - Demonstrates company Core Values (Passion, Humility, Integrity, Respect) in relationships and @ work.

- Customer Focus- Is dedicated to meeting the expectations and requirements of internal and external customers; gets first-hand customer information and uses it for improvements in products and services; acts with customers in mind; establishes and maintains effective relationships with customers and gains their trust and respect through action & through knowledge

- Drive for Results- Can be counted on to exceed goals successfully; is constantly and consistently one of the top performers; very bottom-line oriented; steadfastly pushes self and others for results.

- Business Acumen- Knows how businesses work; knowledgeable in current and possible future policies, practices, trends, and information affecting his/her business and organization; knows the competition; is aware of how strategies and tactics work in the marketplace.

- Managing Vision and Purpose - Communicates a compelling and inspired vision or sense of core purpose; talks beyond today; talks about possibilities; is optimistic; creates mileposts and symbols to rally support behind the vision; makes the vision shareable by everyone; can inspire and motivate entire units or organizations.

- Strategic Agility - Sees ahead clearly; can anticipate future consequences and trends accurately; has broad knowledge and perspective; is future oriented; can articulately paint credible pictures and visions of possibilities and likelihoods; can create competitive and breakthrough strategies and plans.

- Developing Direct Reports - Is good at establishing clear directions; sets stretching objectives; distributes the workload appropriately, lays out work in a well-planned and organized manner; maintains two-way dialogue with others on work and results; brings out the best in people; is a clear communicator.
This job opening was posted long time back. It may not be active. Nor was it removed by the recruiter. Please use your discretion.
Women-friendly workplace:
Maternity and Paternity Benefits
Add a note
Something suspicious?
Report this job posting.