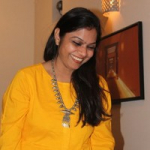 07/04
Ruchika Bhardwaj
Managing Partner/Founder at Workoid Consultants
Views:163 Applications:19 Rec. Actions:Recruiter Actions:11
Manager - Site Acquisition - New Build - Mobile Tower Installation Firm (7-15 yrs)
We are looking for a Manager Site Acquisition - New Build for India's largest mobile tower installation company based at Bhubaneswar / Guwahati / Patna/indore

Job Details :

Location : Bhubaneswar / Guwahati / Patna/Indore

Grade : Manager / New Build Lead

Role : Circle - Odisha / NESA / Bihar & Jharkhand/MPCG

Function Name: Site Acquisition

Reports to : Circle Site Acquisition Head

Nature of Role : Team Management (Team of off roll resources)

Division/ Dept: : New Build

Work Timings: 9AM-6PM, however candidate must be flexible and open to stretch

CTC : Industry Standards

Experience : 7+ yrs in B2B/ Direct Sales ;

Education : Graduate - Regular Only ( % and college name along with University should be mentioned) AND MBA, preference Regular

Internal Interactions : Planning, Legal, Deployment

External Interactions:Circle Telco Teams, Municipal Corporations/Authorities

Knowledge Required : Facility Management, Recruitment, Talent management, Employee Engagement, Vendor Management, Statutory compliances

Challenges :
1. Operator Support on the Ground in terms of Real-Time RF Approvals ;
2. Municipal Authorities NOC's are big challenges due to un-favorable State Telecom Policy

Skills : Negotiation Skills

Knowledge Required : Knowledge of 5 G domain and Roll Out

KRA:

- Achievement of Monthly Targets

- Driving Team on the ground to deliver individually

- Agreements and Other Documents

- Making sure all related and relevant documents are collected as per List

- RF Approvals from Circle Telco

- Alignment with Circle Telco Teams for RF

- RWM Monitoring

- Finding gaps and taking corrective action

- Process Adherence

- Check Process Adherence and implementation

Other responsibilities:

- Office Task like SR Allocation, HOTO Initiation, EMF Planning

- Field Visits like Acquiring CTA, Rental Negotiations, Agreement Signing, Market Storming, Hand holding, SST Support, JV- s, Hold Sites Visit

- Circle Telco Engagement

- Reviews and Monitoring

- Others like Rental Bands check, Process Check, MC Follow Ups, Agreement Registration, Data Preparations and analytics

If the above role excites you, Kindly share your updated Photo resume with the below mentioned details -

Location / Circle applying for
Current Residence Location & Native
Comfortable with Manager role
Open to relocate - If yes pls share reason
Family Set up in case of relocation
Age & DOB
Ed Qualification with Stream - college name and Year
Is your Graduation Regular ( Yes/ No)
MBA - College, Specialization, Year, Stream - Distance or Regular
Total Exp ( yrs)
Exp in B2C / Direct sales (yrs)
Current Team members reporting to you directly + Indirectly
Companies Worked in
Regions you are currently handling & have managed in past
Current Organization
Current Desgn ( yrs)
Current CTC ( fixed + PLI / BONUS )
Expected CTC
Official Notice Period
Gaps in Ed / Career if any
Reason for looking for a Change

We would appreciate some good references for this position who is eligible and looking for change, in case you decide not to go ahead with this opportunity.
Women-friendly workplace:
Maternity and Paternity Benefits
Add a note
Something suspicious?
Report this job posting.