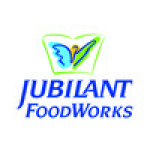 05/08
Garima Arora
Manager - TA at Jubilant Foodworks Ltd.
Views:94 Applications:11 Rec. Actions:Recruiter Actions:1
Jubilant Foodworks - Senior Manager - Data Engineering (8-12 yrs)
Senior Manager - Data Engineering
We are looking for people for our Enterprise Technology team!

Position Title SM Data Engineering

Department Enterprise Technology

Reports to GM Data Engineering

A little bit about us:

Jubilant FoodWorks:

- Jubilant FoodWorks is on a journey to become one of the biggest Food Tech powerhouses in the world and our vision is to continue expanding our exceptional enterprise technology team who will partner with us in this success story

- With current presence across India, Bangladesh & Sri Lanka; exclusive rights to expand operations in Nepal & Bhutan and recent investments in DP Eurasia (Turkey, Russia, Azerbaijan and Georgia), we are a truly Global Indian MNC and one of the top 100 companies in India by market cap with 1600+ restaurants across 300+ cities

- What do we do: We design customer-centric, future-proof IT platforms & architecture which provides best food ordering experience to the customer

A little bit about the role:

JFL is implementing a an operational data store to for real time streaming dashboard, decision making, alerting and monitoring operations. The head of Data Engineering at JFL will lead the strategy and vision for our cloud-based data engineering to support our expanding product and data-as-a-service offerings.
This will include leading the efforts to develop vision for the architecture, systems, and tools required to have a best-in-class data platform and ecosystem within JFL and with our partners across and transform data into business and customer value. As the leader of the Data Engineering team, you will deliver best in class data products and scale our analytics solution. You will play a key role in driving strategic initiatives, data democratization, and data modernization of the operational data store as JFL continues to grow.

JFL is conducting a search for an experienced and highly qualified tech lead of Data Engineering for its operational data store. The ODS will serve the following purposes

- Realtime Dashboards: All real time dashboards for all departments will be built on ODS. This will include real time streaming and monitoring of business KPIs based on structured and unstructured data.

- Read only APIs: All operational read only APIs will be accessed from the ODS. APIs like get order status, get delivery status, get kitchen status, get sales, get stock status and other read-only APIs will come from the ODS.

- Data for Operational Algorithms: The ODS will be virtualized and exposed to analytics team on an analytics workbench. The data scientists will use the analytics workbench to build models for operational nudges. Predicting stock outages, tech outages, models for assigning rider to an order, all will be built from data in ODS.

- Operational Algos and BOTs: The models built above will be deployed on top of ODS. They will be embedded within operational processes to provide a 'SMART' nudge in real time to operations and business teams.

- Feed to A&I Data Lake : This is an operational data store for operational, real time nudges, suggestions and actions. It will NOT be used for long term historical data analytics and modelling. The JFL Data Lake serves that purpose. The ODS will be route via which all operational data will be sent to the Data Lake for further analytics and modelling.

The multi-brand, multi-country ODS will carry the following responsibilities :

Job Responsibilities :

- Lead the development of scalable operational data store and platform to ingest, store and process very large amounts of operational data (structured, semi-structured and unstructured), including streaming and real-time into the cloud-based infrastructure

- In partnership with our Engineering and Product team, lead and build the architecture of our next-generation data assets

- Provide strategic leadership for the identification of opportunities and the development of solutions related to the data engineering lifecycle. Champion a data-driven culture.

- Lead development and execution of data solutions involving domain specific analytics and scalable machine learning systems.

- Partner with our engineering and product team to design and build the roadmap for our shared cloud computing environment and technical infrastructure.

- Communicate strategy, roadmap, risks, and mitigation plans to stakeholders.

- Build best in class ETL/ELT based solutions for effective data ingestion and transformation and best in class MLOps to optimize data pipelines, model deployment and model monitoring. This includes end to end data orchestration, data layering, data governance, metadata management and data cataloging

- Partner across JFL to drive selection, implementation, and adoption of industry leading data and analytic technology platform.

- Be an expert in all things data including data wrangling, aggregation, summarization and analysis

And most importantly, have fun while at it!

Skills :

- The ideal candidate will have a broad background in big data, data warehouse modernization, analytics, data science, and machine learning, including experience with multiple cloud platforms.

- 8+ years of big data platform and solution engineering experience. This includes cloud/big data skills with distributed computing background and proven experience in designing and delivering large scale cloud platforms and on-prem infrastructure

- 8+ years of enterprise customer, technology delivery, consulting, advisory or equivalent experience

- Outstanding experience as a collaborative leader and demonstrated experience partnering within and across organizations to drive successful outcomes.

- Significant experience in data engineering, site reliability engineering, and data governance

- Deep understanding of data lifecycle management (operational databases, warehouses, integration and governance, pipelining, analytics enablement, and reporting)

- Understanding of architecture patterns to enable scalable solutions for analytics, data management, engineering, and business intelligence

- Ability to lead teams that rapidly learn the client's current digital ecosystem and produce a future data landscape vision and strategy considering the transformation agenda and business goals

- Excellent client communication and facilitation skills, ability to influence others and gain consensus, and team collaboration

- Ability to simplify complex technical concepts into easily understood business language to facilitate, communicate, and engage with executives and business stakeholders

- Proven background as an engineering leader in delivering complex solution design, delivering large programs, and obtaining approval from enterprise architecture

- Critical thinker with the ability to make decisions on technology aligned to business needs for analytics and data engineering functions

- Experience building machine learning pipelines and deploying them to the cloud. Applying understanding of machine learning engineering principles such as distributed/parallel computing paradigms and advanced data structures.

We offer an opportunity to:

- Be a part of a future case study

- Help write next phase of growth for the most successful QSR brand which is on-track to become one of the largest FoodTech giants

- Influence decisions across diverse set of problems/functions and see the impact of your work immediately

- Elevate your core skills & get the experience of working with the new-age tech tools

- Work with & learn from exceptional talent, in a fast-paced & entrepreneurial environment

A little bit about the interview process

- Discussions focused on:

- Helping you understand the role & company better

- Trying to understand why you want to join our team, your career aspirations, problem solving ability, values and cultural fitment
Women-friendly workplace:
Maternity and Paternity Benefits
Add a note
Something suspicious?
Report this job posting.