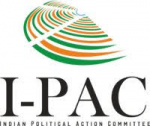 11/04
HR
Recruitment Head at Indian PAC Consulting Pvt Ltd
Views:2245 Applications:35 Rec. Actions:Recruiter Actions:22
Indian Political Action Committee - Core Team Member - Digital Marketing & Communication (4-11 yrs)
Indian Political Action Committee - Senior Associate - Digital Marketing and Communication (Tamil Nadu)
Knowledge of Tamil Language is a must
Indian Political Action Committee (I-PAC) is looking for young professionals who are eager to play a pivotal role in Tamil Nadu politics! If you want to go beyond the humdrum of 9-to-5 and do something truly unique, please read further and contact us with your resume.
About I-PAC :
I-PAC is the platform of choice for students and young professionals to participate in and make a meaningful contribution to political affairs and governance of the country, without necessarily being part of a political party. Started as Citizens for Accountable Governance (CAG) in 2013, I-PAC has brought some of the best minds from diverse academic and professional backgrounds together and provided them with a unique opportunity to become a part of the election process and influence policymaking in India.
I-PAC works with visionary leaders with a proven track record. In the process, the group helps them set a citizen-centric agenda and partners with them to conceptualize & implement the most effective methods of taking it to the public and gathering mass support.
What will you do as a Digital Marketing Senior Associate?
- Manage digital marketing plans, vendors, and implementation across search, social, video, email marketing, and other digital channels
- Management and implementation of innovative social media campaigns across social media platforms like Facebook, Twitter, YouTube, Instagram, WhatsApp, Google +, blogging-based platforms and so on
- Monitor paid search budgets and report performance of all digital marketing campaigns, and assess against goals (ROI and KPIs)
- Compose attractive and concise copy for adverts
Why should you apply?
- Operate on massive scales - Exposure to multitudes of people, usage of technology, simultaneous campaigning across dozens of cities & thousands of villages during dizzyingly rapid turnaround times. Every campaign at I-PAC is crafted to engage millions of people
- Real impact for citizens - The ability to set an agenda based on direct feedback from millions of citizens helps bring about a real difference in their lives. Our previous flagship initiatives across geographies such as Nitish Ke Saat Nischay, Captain De Nau Nukte, JMR's Navaratnalu and Rahul Kisan Yatra for farm loan waiver are a testament to this belief
- Work with like-minded people - The team at I-PAC is formed by smart, committed, young & energetic individuals who belong to top global educational institutes and accomplished professional backgrounds
- Get to do everything - Members at I-PAC contribute across realms, whether it is, ideating on a campaign problem statement, negotiating with vendors, liaising with political stakeholders, reaching out to the public, analyzing data, building narrative across social media etc.
Who is I-PAC looking for?
I-PAC is looking for smart people with leadership abilities, who could be committed to the intense and dynamic ecosystem that a political campaign offers. Specifics could include but are not limited to the following:
1. Strong academic record with an MBA degree, preferably in Marketing from top-tier institutions
2. Proven experience in managing paid digital campaigns for around 3+ years
3. Excellent knowledge of the concept of Digital Marketing
4. Strong analytical skills, numerical skills and a good knowledge of Excel
5. Deep & hands-on knowledge of Adwords. SEM/SEO, Display Marketing, Affiliates Marketing, paid SMM, Double Click (search, display) Remarketing, Google Analytics
6. Understanding of social media management tools (Hootsuite, Buffer, etc.)
Location: Chennai
Women-friendly workplace:
Maternity and Paternity Benefits
Add a note
Something suspicious?
Report this job posting.