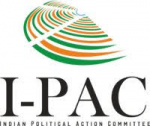 20/05
HR
Recruitment Head at Indian PAC Consulting Pvt Ltd
Views:523 Applications:58 Rec. Actions:Recruiter Actions:0
Indian Political Action Committee - Political Intelligence Unit Analyst - Tamil Nadu Region (3-7 yrs)
Tamil Nadu - Political Intelligence Unit Analyst
ABOUT I-PAC :
- Indian Political Action Committee (I-PAC) is the platform of choice for students and young professionals to participate in and make a meaningful contribution to political affairs and governance of the country, without necessarily being part of a political party.I-PAC started as Citizens for Accountable Governance (CAG) in 2013 and has been operating in the sociology-political domain for the last 5 years. This group, founded by young professionals from renowned academic and professional backgrounds, is described as India's first and largest cross-party political advocacy group.
- I-PAC has transformed the way elections are fought in India by introducing professionalism and innovation at scale in campaigning.I-PAC aims to bridge the gap between citizens' aspirations and the incoming Government's priorities in its endeavor to support the election of visionary, progressive and inclusive leaders to public offices. I-PAC has ensured that citizens' agenda becomes focal to its campaigns through 'Nitish ke Saat Nishchay' in Bihar and 'Captain de Nau Nukte' in Punjab. In UP, through the 'Kisan Yatra', I-PAC brought back the focus on the demand for farm loan waiver which found resonance across the country.
- In the recently concluded campaign in Andhra Pradesh, where YS Jagan and YSRCP registered a resounding victory, I-PAC was instrumental in drafting the - Navaratnalu- YS Jagan's 9 welfare schemes to improve the living conditions of the people of Andhra Pradesh. Over the next 14 months, I-PAC executed YS Jagan's Praja Sankalpa Yatra, wherein he took the message of the Navratnalu to the people and refined it further by getting a better understanding of their issues and aspirations.
WHO IS I-PAC LOOKING FOR?
- We are currently seeking professionals who can play a pivotal role in the election campaign for the upcoming Tamil Nadu Assembly Elections in 2021. These individuals as a part of the campaign team will be involved in strategy and on-ground implementation of the campaigns for the Tamil Nadu state assembly elections. The individual will:
- Plan, conceptualize, strategize, and execute high impact end-to-end on-ground campaigns
- Facilitate liaising with stakeholders including Party Leadership, Candidates, and workers
- Be a part of and lead large field teams, deployed in specific geographies; to administer the execution of campaigns and develop grassroots intelligence
- Get the experience to work and coordinate with various units across the organization, such as digital media, data analytics, strategic research, supply & procurement, research
WHY YOU SHOULD APPLY? Mass-scale operations:
Every campaign at I-PAC is crafted to engage millions of people, providing one a platform to interact, work and operate on a mass-scale
Impact-oriented:
I-PAC's campaigns are agenda-specific, based on direct feedback from millions of citizens, with an aim to bring about a real difference in their lives. Our previous flagship initiatives across geographies such as Nitish Ke Saat Nischay, Captain De Nau Nukte, YS Jagan's Navaratnalu, Aditya Samvad, Didi Ke Bolo are a testament to this belief
Work with like-minded individuals:
I-PAC's employees come from various backgrounds, offering one an opportunity to work in a diverse team
Work across various units:
I-PAC's employees are offered the unique opportunity to indulge in a spectrum of activities with various units within the company
Grassroots experience:
I-PAC provides a one-of-a-kind opportunity to experience the ground reality by involving its employees in strategizing, planning, and executing high impact on-ground campaigns
Political exposure:
At I-PAC, one gets to experience and impact the political discourse; and attain knowledge and expertise in various processes associated with electioneering
WHAT ARE WE LOOKING FOR?
- Strong academic record with graduation/post-graduation from a top-tier institution
- 2-7 years of work experience in Policy, Advocacy, Political Analysis or similar fields would be an added advantage
- Candidate should have an overall understanding of the political dynamics of the country (especially Tamil Nadu), should have a bird's eye view of how political parties work, should be aware of major political events and faces from different parties
- Candidate should be able to identify the right information from raw input, know where and how to place them as well as present them in proper order.
- He/she should also have the ability to understand the primary demands of the report
- Probing skills constitute the crux of our work. Should probe for issues and difficult questions in such a way that will bring out the real sentiment behind
- Candidate needs to be confident yet humble, think on own feet and should be open to working long hours
- Candidate needs to be a team player able to interact with a wide variety of people and get work done
- Candidate must possess the initiative to work independently, follow through on all projects, and meet strict deadlines while remaining highly detail-oriented.
- He/she should have excellent written verbal and written communication skills
- Candidate must be open to traveling for work, when required, often at short notices
- Excellent research and communication skills, both verbal and written in Tamil & English
LOCATION :
Base location to be out of Tamil Nadu, however candidate must be open to travel for work
The Apply Button will redirect you to website. Please apply there as well
Women-friendly workplace:
Maternity and Paternity Benefits
Add a note
Something suspicious?
Report this job posting.