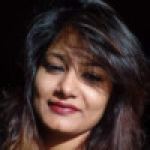 10/07
Bhagya Reddy
Senior Recruiter at EA Sports
Views:705 Applications:49 Rec. Actions:Recruiter Actions:4
EA Games - Associate Lead - Real Time Operations (5-10 yrs)
Business Title : RTO Associate Lead

Contract Type : RFT

Department : Product Lifecycle Management
Location: Hyderabad

EA Job Title/Profile : G43A50 - Coordinator

EA Job Grade : 18

COA : BU: 2092, Dept: 5012

Job Family : Global Operations > Coordinator

Hire Start Date : Q1 - FY - 20

Main Purpose of the Role :

- The Real Time Operations (RTO) team assists Global Operations with management and support of activities to deliver content to our players.

- The role partners with the core teams across Global Operations including, Product Lifecycle Management, Global Supply Operations as well as supporting duties from within Central Services operations team. Within EA the role works closely with EA Certification & Compliance (EACC) groups as part of the submission process, Studio/QA, Digital sales/Marketing, Finance, to ensure successful delivery of content to consumers.

- The Associate lead is part of Real Time Operations a high-performing team that can provide cross functional and cross regional support to deliver coverage across time-zones. The role works closely with the team members across the Global Operations organization, supporting in different time-zones to ensure coverage for all projects.
- The key role of an Associate Lead comprises of people management & effective process management including quality management, Tasks and their SLA's and a smooth handover of tasks to the next shift.

- RTO operate three shifts providing coverage from 08:30 to 04:00 IST Monday to Friday.

Key Duties and Responsibilities :

Process Responsibilities :

- Responsible for build uploads to major First Party console & mobile platforms such as Sony, Microsoft, Google Play, iTunes, Amazon & Windows

- Responsible for creating and registering micro transaction items (MTX) on supported game stores, also performing price change of various MTX items

- Submission of metadata/marketing material of products to the supported platforms

- Update leaderboards and achievements across the products on mobile platforms

- Review of content for iTunes submissions

- Refund/cancel test account purchases as and when requested from game teams

- Ability to manually pull game builds from EA internal tools and publish them to supported game stores

- Liaise with PLM Release Management across console & mobile teams to hand-off time critical projects

- Responsible for validating tasks and send Shift Report

- Lead daily Stand Up meeting during shift overlap

- Validating & tracking of transfer tasks

- Quality Assurance on task completion - Random checks especially on the critical tasks

- Partnering with submission planners weekly & Bi-weekly sync up calls to ensure submission deliverables are tracked and delivered on time

- Error Reporting - Flag issues/errors and track/provide timely feedback and set specific actions

People Management Responsibilities :

- Functionally manage at least one direct report from the Real Time Operations team; ensure deliverable O&As are agreed and reviewed each quarter and an ongoing PDP is in place

- Provide training for new team members, assist them with their understanding of the role and smooth integration into the team; serve as a role model for standard of excellence to be achieved

- Effectively lead individuals and the team through changes. Maintain stability, productivity and cohesiveness during change. Anticipate the need for change, plan for the future, communicate rationale for self or company-initiated change

- Drive the team to accomplish the set target of scheduled the Ad-Hoc tasks as well

- Recognize and Reward the ace performers. (Appreciate via an email, handing over additional responsibilities etc)

- Performance Management - Regular 1:1 with the direct report(s), provide timely coaching & feedback, identify training needs

- Tracking and maintaining team productivity statistics and preparing Presentations as needed

Special Considerations :

- The Global Operations department is a dynamic part of the business where there are peak periods of activity therefore it is necessary that the incumbent has a flexible approach to providing occasional out of hours support including weekends

- Flexible to working hours supporting 19.5/5 business requirement

Skills and Knowledge Required :

- An effective leader; uses information and intuition to forecast business needs and opportunities

- Takes responsibility for own work, has a 'can do' mentality

- Ability to communicate project information in a clear way and escalate issues appropriately

- Takes ownership and accountability for results, builds trust through consistent and reliable ongoing delivery

- Able to conduct communication with a varied style depending on the audience

- Always demonstrates maturity and respect when dealing with others

- As a people manager, an experienced level of empathy is required to connect to team members and different stakeholders. Teamwork experience required to deal with different opinions/interests and personalities to find supported solutions/consensus

- Being able to think through complex situations and tasks such as task coordination, workflow optimization and performance tracking within the RTO team, requires strong analytical skills and abstract thinking. The role requires excellent self-management and communication skills to handle a wide range of ambitious tasks & goals

- Optimum utilization of resources by balancing bandwidth amongst teams

Experience Required :

- Work experience: min. 5 years

- Team leadership experience: min. 1 year

Desirable Experience :

- Passion for video games would be an added advantage.

- Preferable experience in coordination of delivery of multiple, simultaneous projects with tight deadlines.

Behaviours/Competencies :

- Proven ability to work effectively in a team and assist internal and external stakeholders.

- Proven ability to coordinate projects to schedule.

- Quick learner, able to work effectively in a changing environment and positively embrace change

- Demonstrate professionalism through actions and behavior.

- Be self-motivated, Quality driven with a strong work ethic

- Smart problem solving and probing skills under pressure

- Strong strategic/analytical thinking

Women-friendly workplace:
Maternity and Paternity Benefits
Add a note
Something suspicious?
Report this job posting.