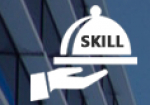 09/09
Priti Goyal
Founder at Serving Skill
Views:1999 Applications:247 Rec. Actions:Recruiter Actions:44
Chief Financial Officer - Chemical Business (10-15 yrs)
Overview :

- The company has aggressive strategic growth initiatives. These growth initiatives include add-on acquisitions, new product development and geographic expansion. The company's portfolio enables to the company to maintain significant market share in key industry niches. Much of the groundwork has been completed on several product initiatives that hold the potential for meaningful growth.

- The CFO will closely work with the CEO, Vice President of Sales and Vice President of Operations to support this growth both organically and through acquisitions. The CFO will assist in two to three acquisitions in a 24-month time frame supporting strategic growth initiatives to expand geographic reach, new product solutions, and increase capacity.

- The CFO will work closely with the Vice President of Operations to achieve manufacturing excellence by streamlining costs, enhancing operations performance, driving broader efficiencies, and managing the flow of key raw materials.

The CFO has the primary mission of working with the CEO to support growth and build the overall business providing financial information and strategic advice with strong execution. The CFO will take the organization to the highest levels of efficiency and performance during a period of transformation and significant growth. He/she will ensure the selection, development, motivation and retention of a well-qualified team. The CFO will also establish trusting relationships with employees while developing the internal capabilities of the organization to keep pace with the trajectory of growth of the company.

Responsibilities :

Budget and Reporting

- Develop and manage financial models, annual budgets/forecasts and reporting processes.

- Provide accurate and timely financial information and business analytics to ensure the company is effectively meeting the strategic operating plan and adhering to the long-term roadmap.

- Generate regular monthly, quarterly, annual and other ad hoc financial and operations reporting packages for various firm constituents both internal and external. Lead discussions about the company's financial performance.

- Oversee long-term budgetary planning and cost management in alignment with the company's strategic plan. Safeguard all company capital, resources and assets and ensure they are deployed toward their highest and best use.

Analytics :

- Owns and develops a robust set of analytics, metrics and reporting. Develop recommendations (both strategic and tactical) resulting from the assessment of data.

- Perform financials analysis on both a periodic and ad hoc basis. Interpret situations not just by the book, but by being a business partner across the organization.

- Continuously analyze the company's operations, identifying opportunities for improvement and cost reduction.

- Treasury, Banking, and Compliance

- Ensure compliance with periodic and annual reporting to banks and monitor all banking activities.

- Act as the primary stakeholder for the execution of future refinance transactions as the primary point of contact for, current and potential lenders.

- Supervise cash management activities ensuring cash flow is appropriate to support the company's operations; maintain obligation to banking relationships, including covenant calculations and compliance, monthly borrowing bases, cash flow analyses and projections, management of revolving line of credit and monthly payments.

CapEx

- Establish, maintain and monitor capital expenditure budgets and the adherence thereto.

- Develop return on investment analysis for capital expenditures and formal capital approval processes.

Accounting

- Ensure the accounting team closes the books in a timely, complete and accurate manner.

- Ensure that effective internal controls are in place and that there is compliance with GAAP and applicable federal, state and local regulatory for financial and tax reporting.

- Manage the relationship with the company's external auditors. Develop and monitor internal controls.

- Oversee the company's tax and regulatory requirements, ensuring that all appropriate returns and documents are filed in a timely manner.

- Overall support the company's growth strategy with negotiating, financial modeling, due diligence, and post close acquisition finance/accounting.

- Manage, monitor and evolve the financial systems of the organization to support the company's overall strategic goals.

Human Resources/IT:

- Oversee risk management and manage benefit administration (including health insurance and 401k) and insurance while supporting internal compliance.

- Assist with relocating corporate headquarters from Manhattan to Houston.

- Manage the integration of Rusmar systems onto the Crowley ERP platform (Macola)

Acquisitions:

- Assist sponsor in due diligence, financial modeling and sensitivity analysis.

- Participate in discussions with target companies and their advisors.

- Lead discussion with company banks and financial advisors to properly evaluate, analyze and structure financing.

Company is looking for someone with the follwoing quaifications:

- Bachelor's degree in finance, accounting, business or related field. Professional accounting designation preferred (CPA/CMA) or master's degree is preferred.

- 10+ years of business experience with a track record of progressive accounting / financial positions, including significant management responsibilities.

Specialty chemical experience is preferred.

- Mergers & acquisitions experience, including due diligence, negotiations, and integration.

- Experience in high growth environment or a spin-off organization would be viewed positively.

- Successful track record of establishing an overall business strategy and executing on that strategy while integrating effectively at all levels of the organization.

- Previous experience working with comparably-sized stand-alone company that is private equity-backed is strongly preferred.

- Experience growing an existing business and developing new businesses.

- Expertise in each of the key disciplines; accounting, treasury, cash management, financial planning and analysis, financial systems, and operations.

- Previous experience working in a geographically dispersed organization

- A proven track record of attracting, motivating, developing and retaining talented people.

- Strong background in developing, implementing, maintaining and improving processes and procedures.

- Experienced user of Microsoft Office Suite and advanced user of Microsoft Office and Excel.

Personal Characteristics:

- Leadership skills to translate a vision into specific strategies and objectives.

- High level intellectual curiosity and stimulation to uncover new business opportunities.

- Advanced level of commercial awareness, outstanding quantitative, analytical and logical skills.

- A strong problem-solving leader with an orientation towards end-results.

- An intelligent leader with sharp business acumen, great people instincts, resilient, personable and self-awareness.

- Hands-on, proactive and flexible management style to partner effectively with all lines of business

- Organized, focused and able to operate in a lean environment.

- Exhibit self-confidence, high energy, enthusiasm and positive attitude

- Hardworking, self-discipline, endurance and excellent work ethic.

- Excellent oral, written and interpersonal communication skills.
Women-friendly workplace:
Maternity and Paternity Benefits
Add a note
Something suspicious?
Report this job posting.