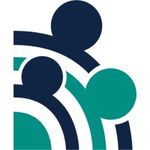 03/10
Rinki Saini
Senior Consultant - Talent Acquisition at Promaynov Advisory Services
Views:775 Applications:137 Rec. Actions:Recruiter Actions:25
Chartered Accountant - Internal Audit - Big4 (1-2 yrs)
Experience Level: 1-2 Years

Job Summary:

We are seeking a Junior Chartered Accountant with 1-2 years of experience in internal audit to join our dynamic and growing team. The ideal candidate will have a strong foundation in accounting principles, a keen eye for detail, and a commitment to maintaining the highest standards of financial integrity within our organization. As a Junior Chartered Accountant specializing in internal audit, you will play a crucial role in assessing and improving our internal control systems, identifying risks, and ensuring compliance with relevant regulations.

Key Responsibilities:

Internal Audit:

- Assist in planning and executing internal audit engagements, including risk assessments, scoping, and audit program development.
-
Conduct detailed testing of financial records, transactions, and processes to evaluate internal controls.

- Identify weaknesses or deficiencies in internal control systems and recommend improvements.

- Prepare clear and concise working papers and audit reports detailing findings and recommendations.

- Ensure compliance with internal audit standards and methodologies.

Risk Assessment:

- Collaborate with senior auditors to assess and prioritize audit areas based on risk exposure.

- Identify emerging risks and potential areas of concern within the organization.

- Analyze financial and operational data to detect unusual trends or anomalies.

Compliance:

- Evaluate compliance with company policies, procedures, and regulatory requirements.

- Stay up-to-date with relevant accounting and auditing standards and regulations.

- Assist in the development and maintenance of internal policies and procedures.

Reporting and Communication:

- Prepare clear and concise audit reports for management and stakeholders.

- Communicate findings, recommendations, and action plans to relevant departments.

- Follow up on the implementation of audit recommendations and track progress.

Team Collaboration:

- Work collaboratively with cross-functional teams to understand business processes and risks.

- Assist in training and mentoring junior staff as needed.

Qualifications:

- Bachelor's degree in Accounting, Finance, or a related field.

- Chartered Accountant (CA) certification is required.

- 1-2 years of experience in internal audit or related roles.

- Strong knowledge of accounting principles, auditing standards, and internal controls.

- Excellent analytical and problem-solving skills.

- Proficiency in using audit software and Microsoft Office applications.


- Strong written and verbal communication skills.

- Attention to detail and high ethical standards.

- Ability to work independently and as part of a team.

This Junior Chartered Accountant position offers an exciting opportunity for professional growth within our organization. If you are a dedicated and motivated individual with a passion for internal audit and financial integrity, we encourage you to apply and join our team.
Women-friendly workplace:
Maternity and Paternity Benefits
Add a note
Something suspicious?
Report this job posting.