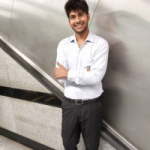 03/08
Sohan Sharma
Hiring Manager at Jobaaj.com
Views:56 Applications:12 Rec. Actions:Recruiter Actions:6
Assistant Manager - IT Security Audit (4-10 yrs)
SOC Cybersecurity:

a. Lead in the detection, triage, analysis and response to cyber-attacks. Serve as a technical Cyber SME and onsite task lead.

b. Conduct quality assurance reviews of all SOC activities through reviewing of metrics and case analysis.

c. Training and mentoring Level 1 & Level 2 peers in order to improve SOC Analyst capability.

- ISO:

a. Profound knowledge of information security management systems and relevant regulations and industry standards (in particular ISO270xx, PCI-DSS, COBIT5).

b. Practical experience with provider management, IT outsourcing and related control frameworks (including Cloud providers).

c. Experience leading IT audit teams/ ISO/SSAE audits.

- GRC:

a. Knowledge of information security principles and practices, general procedures and guidelines.

b. A general understanding of technology use, trends and risks as it applies in a business context and environment.

c. Experience reviewing third party SOC reports.

d. Experience/working knowledge with PCI DSS.

e. Knowledge of information security principles, frameworks, and best practices (e.g., PCI DSS, COBIT, COSO, NIST and ISO 27000).

SOC Reporting:

a. Reviewing and preparing SOC 1 and SOC 2 reports, especially for US Healthcare clients as per AICPA norms.

b. Reviewing and performing various types of testing by Sampling method such as New/Existing/Terminated Employee Testing, Administrative Items Testing, Change Management Testing, Admin Access Testing, etc.

c. Reviewing and preparing SOC Memos as per defined format for US clients.

- HITRUST Reporting:

b. Testing the Policies/Procedures for HITRUST unique IDs/baselines for all 19 domains and recording the gaps therein.

c. Completing and reviewing the HITRUST upload process by attaching support documentation at the HITRUST MyCSF Portal and scoring the baselines as per HITRUST Rubric.

d. Performing the Implementation Testing by checking the evidences' provided by the client and recording the gaps.

e. Sending the baselines back to the client for revising the scoring for gaps identified while testing and agreeing on the same with client.

f. Scoring and signing-off the baselines in the testing Smartsheets.

- This role is defined for you to be working with our member firms & clients onshore. You shall be responsible for reporting to Manager/Senior Manager, working and coordinating & timely communicating with engagement teams by developing and exhibiting a command of I.T. Audit techniques and methods, while ensuring best business practices are in place along with client satisfaction.

A successful candidate should:

- Possess sufficient technical knowledge to lead engagements independently, including building the team from scratch ,coordinating the workflow & tasks with client; resolve intermediate to advanced client service issues; updating work papers and other products produced with utmost quality for engagement teams; and keep engagement progressing as planned and budgeted.

- Take ownership for delivery of high-quality audit work. Develop self and others through seeking and offering on the job coaching and audit engagement experiences.

- Start to build relationships across our client offerings and seek opportunities to work together.

- Build strong credibility through displaying good insight and business acumen, applying technical competence, and engaging in relevant discussions with clients' and engagement teams.

Key Responsibilities:

- Develop and maintain productive working relationships with onshore and engagement team.

- Assigning work to the team and reviewing team's work before sending the final output to the onshore team.

- Closing the client engagements during the project completion phase.

- Contribute ideas/opinions within the team.

- Develop an understanding of our service offerings.

- Ensuring and reviewing that all work papers are complete, consistent, and contains the testing performed, evidence obtained, and conclusions reached with appropriate documentations.

- Identify key issues while facing clients and discuss possible solutions to increase quality and efficiency.
Women-friendly workplace:
Maternity and Paternity Benefits
Add a note
Something suspicious?
Report this job posting.