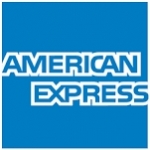 American Express - Vice President - Technology IV (18-25 yrs)
Job Description
- American Express is seeking to hire a game-changing and proven technology executive who will build/set up and manage a CoE and a talented team through an extreme growth phase in a fast-paced environment. This Vice President position will be responsible for leading the Data, NLP, Analytics, Machine Learning & Automation Engineering for GSG (Global Services Group).
- This individual will lead in consolidating and building all these CoEs across the organization into one. As the organization continues to evolve and grow, this leader will help formalize these CoEs and scale them. This individual is responsible for implementing and building the firms long-term technology vision and plan, aligning resources and delivery with ambitious business growth and diversification, while improving cost-effectiveness and service quality.
- The leader will be responsible for building a strong engineering culture and team ground-up as well as be part of a significant technology transformation journey. This individual will lead the development of the unit as it evolves, embrace emerging technologies and manage the distributed deployments to deliver towards AMEXs- strategic outcomes.
- AMEX is keen to add an experienced leader with a strong background in Data, NLP, Analytics, Machine Learning & Automation coupled with product development/engineering experience to the technology team to lead product programs and improve the organization to the level required for consistent and predictable execution and delivery.
This leader is expected to
- Accelerate the development of Data Products and leverage Machine Learning across the global services group (GSG).
- Build several new products and platforms to deliver the best customer experience.
- Lead the data strategy for the GSG group.
- Rationalise/ consolidate/ maintain several Data Products & Platforms across GSG.
- S/he must have leadership capabilities and a proven track record of
- Setting up/Building Centers of Excellence - Build and lead, highly productive technology teams in niche areas such as Data, NLP, Analytics, Machine Learning, Artificial Intelligence and Machine Learning & Automation Engineering.
- Excellent Stakeholder Management Skills - Establish credibility with stake-holders globally; and with the local leaders; and the team
- People Leadership Skills-Develop, motivate and provide technical coaching to his/her direct reports to achieve superior results
KEY RESPONSIBILITIES
The key priorities for the role will be to:
- Setup and build the Data/Analytics/Automation/NLP/Artificial Intelligence /Machine Learning team in Bangalore supporting the Global Services Group.
- This team would set the tone & the reference architecture for the service organizations to use. This team will also define solutions for services and create software which can be used as a service; making it consumable with APIs etc. Like a software product shop for the services organizations.
- Build and lead self-sufficient Data/Analytics/Automation teams that support full lifecycle of product development from Architecture/Design to engineering build to production support.
- Grow the headcount to be optimal across global locations.
- Hire, retain and grow top talent across the organization, providing guidance, career development and mentorship to team members.
- Own accountability for all quality aspects and metrics of product portfolio and CoE operations.
- Manage multiple teams that realize the company- s technology vision and strategy in a scalable, iterative environment.
- Cultivate an environment of excellence and continuous improvement, leading changes that drive efficiencies into existing engineering and delivery processes
- Work with key stakeholders to drive and build solutions that align to strategic roadmaps, prioritized initiatives and strategic technology directions
- Work with peers to assimilate new technology and delivery methods into scalable software solutions, leveraging and contributing to best practices across the company
- Partner with Product to develop a roadmap and strategy that embraces a holistic view of the business, including identifying possible future business opportunities.
DESIRED OUTCOMES
- Inject a member-centric culture and processes within the technology organization.
- Drive ownership and accountability for delivery of business value and ROI.
Qualifications
- American Express is seeking a dynamic and highly market-oriented technology leader to lead the efforts of transforming how AMEX designs and delivers leading-edge technology.
- This individual should have a balance of strategic leadership and growth-oriented vision with a passion for being "hands-on" with the technology.
- The successful candidate will be responsible for driving and leading the Data/Analytics/Automation/NLP/Artificial Intelligence /Machine Learning CoE best suited for customer's needs, while at the same time possessing consulting capabilities necessary to act as an evangelist.
IDEAL EXPERIENCE
Overall experience
- 18+ plus years in leading Data/Analytics/Automation/NLP/Artificial Intelligence /Machine Learning teams in a B2B enterprise software product organization/ related technology segment
- Strong technical foundation and acumen
- Thorough understanding and leadership experience in Data/Analytics/Automation/NLP/Artificial Intelligence /Machine Learning and other next-generation technologies.
Team management
- Experience leading engineering teams in excess of 100+ team members
Education credentials
- Bachelors Degree in computer science, computer science engineering, or related field required; advanced degree preferred
CRITICAL LEADERSHIP CAPABILITIES
Strategic Thinking
- The new Vice President of Intelligent Data, Analytics and Automation Engineering should be an exceptionally strong thought leader and communicator with a sound technical background. This new executive will bring success to the organization by:
- Explaining specifically how changes in competitors, clients, and market segments affect AMEX- s business or institution.
- Translating AMEX- s corporate strategies into clear, specific objectives and plans for units and individuals.
- Creating plans that address specific segments or contrasts local market with other locations or segments.
- Thinking two to three years ahead.
Driving Results
- The Vice President will have a strong results-orientation coupled with a drive to consistently and efficiently deliver to AMEX. This individual should also be able to build and motivate their team into a proactive, execution-focused organization. To support these objectives, the successful candidate must be able to:
- Act to surpass goals, seizing opportunities to push the envelope.
- Set continually higher goals that are ambitious but realistic for self and team, geared to organisational objectives.
- Focus on new business opportunities that enable business development targets to be exceeded.
Collaborating and Influencing
- The Vice President needs to be highly collaborative and able to work effectively and confidently with driven and highly technical colleagues and clients. This can be accomplished by:
- Negotiating with a genuine give-and-take approach, where both act as true peers and decisions are shared.
- Spending time identifying all stakeholders necessary and meets or connects with all of them, neglecting no one to shape a collective consensus.
- Identifying opportunities to build relationships that will help others achieve their objectives and reaches out to those people or new people.
OTHER PERSONAL CHARACTERISTICS
The ideal candidate will:
- Be a dynamic, engaging, self-reliant senior executive, accustomed to managing with a collaborative, fact-based approach, articulate communication and interpersonal warmth.
- Be self-confident, but with his/her ego well in check. Be open to continuous learning and committed to on-going self-improvement.
- Be an extraordinarily intelligent, rigorous thinker who can operate successfully among very bright and charismatic people.
- Be equally comfortable and capable interacting with technologists as they are with business executives.
The Apply Button will redirect you to website. Please apply there as well.
#NOLI
Add a note
Something suspicious?
Report this job posting.