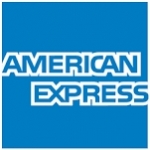 American Express - Team Leader - Analytics (5-10 yrs)
Job Description :
Why American Express?
There's a difference between having a job and making a difference. American Express has been making a difference in people's lives for over 160 years, backing them in moments big and small, granting access, tools, and resources to take on their biggest challenges and reap the greatest rewards.
We- ve also made a difference in the lives of our people, providing a culture of learning and collaboration, and helping them with what they need to succeed and thrive. We have their backs as they grow their skills, conquer new challenges, or even take time to spend with their family or community. And when they- re ready to take on a new career path, we- re right there with them, giving them the guidance and momentum into the best future they envision. Because we believe that the best way to back our customers is to back our people. The powerful backing of American Express. Don- t make a difference without it. Don- t live life without it.
American Express entered the travel agency business in 1915 and today is one of the world's largest luxury travel and lifestyle services networks. The Global Travel & Lifestyle Services (TLS) business provides easy access and extraordinary service for Card Members seeking leisure or business travel, as well as a variety of lifestyle services. TLS serves American Express Card Members across 23 markets around the globe via a number of servicing channels including : phone, email and online. Service offerings differ by card type, with the phone channel predominantly servicing premium Card Members (i.e. Platinum & Centurion) with unique servicing models for each.
The business continues to experiment and evolve with new servicing channels and models that will deliver improved experienced for our Card Members. For the past few years, the TLS business has been on a path to build increasingly global experiences for our Card Members, while allowing us internally to identify opportunities for greater efficiency, best practice and innovation across the network.
Responsibilities :
1. Define, Design, Create, and Implement analytical solutions to identify Actionable Opportunities in TLS with regards to - increasing Customer Engagement, increasing TLS Sales and Revenue etc.
2. Provide analytical and thought leadership in meaningful design, set-up of insightful analytical solutions
3. Build and manage a team of highly competent & motivated individuals and drive them to deliver superior business results.
4. Explore the usage and implementation of latest big data/machine learning techniques and intelligently integrating traditional structured data with unstructured data to drive profitable growth in TLS Domain
5. Introduce new approaches to transform complex customer behavioral data into data products that serve the entire TLS organization.
6. Continually broaden and strengthen knowledge of analytical methods and tools
7. Connect with Stakeholders / market leaders across geographies to develop partnership and design analytical solutions to foster Customer Engagement, increase TLS Sales
Qualification :
1. Specialization in econometrics, Statistics, Engineering, Operational Research or and quantitative field with 5+ years of work experience in Analytics Industry
2. Expertise in application of analytics (applied statistics / quantitative methods) for solving business problems
3. Exceptional strategic and analytical thinking.
4. Strong business acumen to identify business opportunities, quantify them and design end to end execution framework
5. Hands on programming experience in SAS, SQL and/or HQL (Hive Query Language) to identify areas of efficiency / Automation in existing processes and codes
6. Excellent communication skills with proven success in influencing business partners especially in a matrix and geographically spread partnership ecosystem
7. Ability to handle multiple priorities together with effective project management and work allocation
8. Excellent team player to work in a dynamic environment and keep other team members motivated and engaged
9. Should be comfortable with flexible shift timings.
The Apply Button will redirect you to website. Please apply there as well.
#NOLI
Add a note
Something suspicious?
Report this job posting.