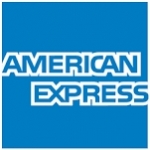 American Express - Service Delivery Leader - Service Excellence (8-12 yrs)
Why American Express?
There's a difference between having a job and making a difference.

American Express has been making a difference in people's lives for over 160 years, backing them in moments big and small, granting access, tools, and resources to take on their biggest challenges and reap the greatest rewards.
We- ve also made a difference in the lives of our people, providing a culture of learning and collaboration, and helping them with what they need to succeed and thrive. We have their backs as they grow their skills, conquer new challenges, or even take time to spend with their family or community. And when they- re ready to take on a new career path, we- re right there with them, giving them the guidance and momentum into the best future they envision.
Because we believe that the best way to back our customers is to back our people. The powerful backing of American Express. Don- t make a difference without it. Don- t live life without it.
As a global leader in financial services, American Express has built its reputation on continual innovation and forward-thinking. And since we- re committed to becoming the world's most respected service brand, we continually strive to deliver the best possible service to our customers all around the world. Global Commercial Payments (GCP) provides a range of card programs, lending solutions and expense management tools to help companies around the world manage almost all the facets of their business spending - from travel and meetings, to everyday office supplies and raw materials.
These solutions deliver a number of benefits to our customers including increased visibility into their business spending, added control, improved efficiency and cost savings. GCP continues to be a fast growing business. Accelerating growth momentum, increasing profitability, and powering up our value proposition are key objectives for GCP organization. The Global Digital Capabilities transformation & Operations (GDCT&O) organization, within GCP, is instrumental in ensuring achievement of these objectives. The DS&I is part of the GDCT&O organization. It is the analytical engine that powers profitable business growth through consultative and innovative solutions across GCP.
The listed job is an exciting opportunity for supporting the GDCT&O organization and be a part of Data strategy & Insights team. This role will lead team responsible for providing Service Excellence framework to DS&I including Commercial Insights team to ensure seamless service delivery to internal & external clients, smooth colleagues experience, support critical projects and build robust quality assurance. The candidate will report into a Director and will lead a team to partner closely with leaders across DS&I organization to build and implement best-in-class service framework to facilitate well-informed and effective decision making.
Key Responsibilities include :
- Build and implement solid Service excellence framework within the Data strategy & insights team of 200 people to ensure strong process management, quality assurance, Key performance indicators management and building knowledge repository.
- Responsible for smooth colleague experience including New hire orientation session, facilitate trainings and assessments.
- Closely work with process teams and build a process to ensure structured colleague on-boarding and formal training plan within first 30-60 days of joining as appropriate.
- Build strong process governance and Business review mechanism to keep management up-to date. Closely work with DS&I leadership and report BU key health including Hiring status, attrition, promotions, cross functional movements, process health metrics and other KPIs being reported to senior leadership. Also work specifically within Commercial Insights team and measure website adoption, deep engagement of clients.
- Drive adherence to strong quality assurance framework within the organization to ensure 100% accurate delivery to our internal and external clients. Build culture and process that ensures quality product gets delivered
- Drive critical projects in cross collaboration with other stakeholders to identify automation opportunities, drive Robotics adoption, create efficiencies and other P&L opportunities.
- Closely collaborate with business partners to drive innovation, best practices and global synergies linking with GCS and Business unit key priorities.
Qualifications :
Skills required :
- Strong relationship management and team orientation; ability to lead and influence others in a cross-functional environment. Excellent communication, presentation, influencing and partnering skills
- Ability to synthesize data, work on Business intelligence tools, strong excel and power-point presentation is required.
- Self-initiative, Strategic thinker who can partner with key stakeholders to drive the direction of the business.
- Strong process management orientation with a proven ability to drive results across multiple projects simultaneously in a fast paced and highly matrixed environment.
- Service excellence experience, Quality assurance and ability to report dashboards to senior leadership is preferable.
- Ability to make complex prioritization trade-offs and tactical decisions using sound business judgment, analytical and reasoning skills
- Interest in state of the art analytics and Business Intelligence tools
- Proven ability to attract, develop and lead a high performing and engaged team
- 8+ years of relevant work experience and preferably a Master's Degree or equivalent
This role may be subject to additional background verification checks.
The Apply Button will redirect you to website. Please apply there as well.
#NOLI
Add a note
Something suspicious?
Report this job posting.