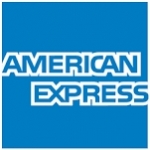 American Express - Service Delivery Leader - Machine Learning - Global Supply Management (8-10 yrs)
Job Description :
American Express has been making a difference in people's lives for over 160 years, backing them in moments big and small, granting access, tools, and resources to take on their biggest challenges and reap the greatest rewards.
We've also made a difference in the lives of our people, providing a culture of learning and collaboration, and helping them with what they need to succeed and thrive. We have their backs as they grow their skills, conquer new challenges, or even take time to spend with their family or community. And when they- re ready to take on a new career path, we're right there with them, giving them the guidance and momentum into the best future they envision.
Because we believe that the best way to back our customers is to back our people.
The powerful backing of American Express.
Don't make a difference without it.
Don't live life without it.
Strong knowledge on Python (experience on libraries like Scikit-learn, Tensorflow, Keras, NumPy, SciPy, Pandas, Matplotlib etc.) and Big Data Technologies (Hadoop, MapReduce, Spark, Hive), with experience on developing and implementing Machine Learning based solutions.
This role will require you:
- To collaborate with business partners to determine functional requirements and architecture dependencies.
- To provide technical solution design and develop solutions/algorithms to meet business requirements.
- To work with technology & infrastructure teams in technical issue resolution in line with company and platform standards.
Key responsibilities are the following:
- Lead the ideation, technical development, and launch of innovative ML/AI products and capabilities
- Own end-to-end ML/AI product capabilities and drive their developments
- Work with multiple team members to create minimal viable products (MVP) and subsequently integrate scientific approaches, cutting-edge innovations into product features to enhance user satisfaction
- Transform MVPs to production grade capabilities in collaboration with engineering/Technology teams and demonstrate quantifiable business benefits
- Provide technical leadership to the team members for ML/AI
- Demonstrate the ability to lead multiple projects.
- Demonstrate flexible - start-up mindset to be able to drive business value in all the projects. Have a strong partnership with engineering and business teams and drive the projects/prototypes to its natural conclusion.
- Good communication skill is a must for the role.
Qualification:

- Strong quantitative, analytical, and structured problem-solving skills.
- Strong expertise in one of the following areas: Machine Learning, Deep Learning, Big Data Platform
- Good programming and coding experience in languages such as Python, R, Java; experience on Big Data platforms, e.g., Hadoop is desirable.
- Prior Product/Project Management experience in areas like OCR, Pattern matching and ML-based solutions is a plus
- 8+ years of experience in ML/AI/big data development/product management
- Ph.D, Masters and UGs in Computer Science / Electrical Engineering / Operations Research / Statistics/ Mathematics.
Job type- Permanent
Industry Type - Finance
The Apply Button will redirect you to the website. Please apply there as well.
#NOLI
Add a note
Something suspicious?
Report this job posting.