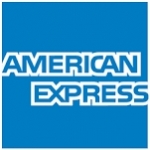 American Express - Senior Service Delivery Leader (10-12 yrs)
Job Description
Why American Express?
There's a difference between having a job and making a difference.
American Express has been making a difference in people's lives for over 160 years, backing them in moments big and small, granting access, tools, and resources to take on their biggest challenges and reap the greatest rewards.
We- ve also made a difference in the lives of our people, providing a culture of learning and collaboration, and helping them with what they need to succeed and thrive. We have their backs as they grow their skills, conquer new challenges, or even take time to spend with their family or community. And when they- re ready to take on a new career path, we- re right there with them, giving them the guidance and momentum into the best future they envision.
Because we believe that the best way to back our customers is to back our people.
The powerful backing of American Express.
Don- t make a difference without it.
Don- t live life without it.
Accelerating growth momentum is a key objective for Amex Global Merchant Services (GMNS) team. This role will be part of the COE based out of Gurgaon supporting analytics& reporting for GMNS.
The person will partner with our onsite Reporting & Analytics teams to support key objectives. The role will work closely with the department Director and is responsible for end-to-end analytics support to the team in defining, measuring and reporting US CLM performance. The candidate will be required to Lead a team of 10 team members and work with multiple GMNS Global Partners to deliver on Standard/BAU, Ad Hocs, Reporting and Analysis and Partner with Customers and Strategy & Planning teams on data-driven projects.
To achieve results the team leverages advanced analytical techniques such as SAS Enterprise Guide to mine data and report performance such as Tableau and SAS.
Roles & Responsibilities :
- Effectively be able to communicate both written and verbal with numerous team members to support/guide users in SAS application.
- Direct team members on more complex data extraction, analysis or project requirements for data files that are not supported via existing tools.
- Generate analytics and insights in SAS Environment
- High degree of data manipulation and quality checking of data programs, file outputs and analysis.
- Provide workflow management, daily/weekly project reporting, including, but not limited to real time project status, capacity usage, capacity projections, etc.
- Support monthly/annual analytics and usage reporting, gleaning insights and data mining
- Periodic reporting on individual and team performance including but not limited to # of analyses executed, cycle time, etc.
- Regular compliance reporting showing adherence to all policy and privacy regulations
- Ability to understand AXP Card member, Merchant, and Issuer data (also known as the - closed loop- data) within AMEX databases.
- Manage and Develop team - Should have strong governance and team management skills and should challenge the team on status quo
Offer of employment with American Express is conditioned upon the successful completion of a background verification check, subject to applicable laws and regulations.
Qualifications :

- Minimum of 10 to 12 years of experience in Reporting & Analysis is necessary. Relevant experience in Banking, Financial Services, and related industries is preferred.
- Strong People Management experience of 7 + years
- Strong reporting background and high proficiency in SAS, SQL, experience with Merge/Purge process and tools
- Advanced level SAS and SQL (create stored Procs/macros)
- Strategic Mindset and ability to glean meaningful insights from Data, Produce analytic reports and cross-link with business impact on key KPIs (i.e. frequencies, attributes, responder vs. non-responders)
- Data Extraction. Understanding data models, database design/schema & AMEX data warehouse
- Should have prior experience of Stakeholder Engagement in global setups /COE
- Interface/Reports - Excel, Import datasets into Excel & generate custom charts, graphs, reports in Excel.
- Excel reporting using Pivot Charts/Graphs
- Data Cleansing, Sorting, Embed/update excel reports via dynamic links, System Processes - Data Processes, Automation
- Good understanding of Reporting Automation, exposure to engagement with third-party vendors such as blue prism
- Understand & execute monthly/weekly data/analytic processes, to be able to debug issues
- Should have the ability to drive the team to deliver on Quality
- Set strong rigor on Timelines, Accuracy and should have the ability to drive efficiencies via innovation and automation
- Strong quantitative skills combined with the ability to synthesize product concepts and ideas
- Strong strategic thinking and problem-solving skills
- Strong written and verbal communication skills, including an ability to translate/explain complex data concepts for non-technical audiences
- Degree in engineering, mathematics, operations research, economics, or equivalent.
- Masters in Business Administration is preferred
Job type- Permanent
Industry Type - Operations
The Apply Button will redirect you to the website. Please apply there as well.
#NOLI
Add a note
Something suspicious?
Report this job posting.