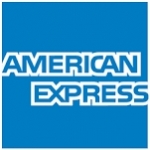 American Express - Senior Process Manager - Third Party Lifecycle Management Team - Sourcing Domain (0-5 yrs)
Job Description -
Why American Express?
There is a difference between having a job and making a difference. American Express has been making a difference in people- s lives for over 160 years, backing them in moments big and small, granting access, tools, and resources to take on their biggest challenges and reap the greatest rewards. We' ve also made a difference in the lives of our people, providing a culture of learning and collaboration, and helping them with what they need to succeed and thrive. We have their backs as they grow their skills, conquer new challenges, or even take time to spend with their family or community. And when they- re ready to take on a new career path, we- re right there with them, giving them the guidance and momentum into the best future they envision. Because we believe that the best way to back our customers is to back our people. The powerful backing of American Express. Don- t make a difference without it. Don- t live life without it.
Job Description:
- The Third-Party Lifecycle Management (TLM) team within Global Supply Management (GSM) are looking for a highly motivated, business and customer focused individual with proven service delivery and relationship management experience.
- TLM are responsible for the initial and ongoing risk assessment of third parties. The position will report to the Manager - Third-Party Lifecycle Management.
The primary responsibilities include:
- Pre-contract - execution of third party risk assessments and required due diligence activities, including gap identification and remediation assistance, through partnership and liaison with procurement specialists and BU stakeholder groups
- Post-contract - execution of ongoing oversight validation from both a global third party management perspective and any local regulated governance activities. To include supporting gap remediation across BUs and legal entities.
- Provide ongoing support and guidance to Third Party Relationship Managers (TRMs) and other BU stakeholders on Third Party Lifecycle Management from both a pre- and post-contract perspective.
- The successful candidate will need to manage the tools, processes, and stakeholders that are directly involved with the program.
Key Responsibilities:
- Support GSM teams with enhancing the overall sourcing service to our customers by timely and professional response to requests for third party risk management pre-contract execution support
- Conduct high quality reviews on remediation evidence submitted by BU/SGs related to open pre-contract and post contract gaps and deliver accurate and timely open gap status reporting/ ongoing oversight based on published operating procedures
- Deliver regular status reports on risk management of relevant third parties within the programme
- Assist the Manager with the escalation of high risk issues / gaps, and areas requiring the use of judgment to subject matter experts and leaders within the Third-Party Lifecylce Management teams
- Monitor and track exceptions or gaps in a systematic manner. Work with third parties and business unit stakeholders to ensure the closure of gaps on a timely basis.
- Support the collation of the relevant legal entity and regulator reports
- Manage the tools that support the Third Party Lifecylce Management program. These include tools related to risk assessment, due diligence, contract repository, and ongoing oversight related to third parties.
Qualifications
- Proven experience in working in a third party risk environment or management of third parties
- Proven interest in risk, regulation and compliance
- Highly motivated and proactive business and customer focused individual, able to work well in a high pressure environment with the challenge of managing multiple priorities against tight deadlines
- Strong customer service and relationship management skills
- Ability to navigate deliverables with sensitivity and diplomacy, balancing driving of results with building and leveraging relationships
- Takes ownership and responsibility for full scope of deliverables, while appropriately identifying when to escalate
- Strong analytical skills and ability to identify potential risk-related issues
- Highly organized and meticulous attention to detail in order to ensure accuracy of essential records and documentation
- Excellent written and verbal communication skills
- Additional language skills a plus
Job type - Permanent
Industry Type - Purchasing/Procurement
The Apply Button will redirect you to website. Please apply there as well.
#NOLI
Add a note
Something suspicious?
Report this job posting.