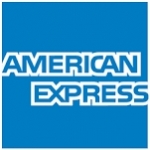 American Express - Research Engineer - Enterprise Digital Analytics (4-8 yrs)
Job Description :
American Express has been making a difference in people's lives for over 160 years, backing them in moments big and small, granting access, tools, and resources to take on their biggest challenges and reap the greatest rewards.
We've also made a difference in the lives of our people, providing a culture of learning and collaboration, and helping them with what they need to succeed and thrive. We have their backs as they grow their skills, conquer new challenges, or even take time to spend with their family or community. And when they- re ready to take on a new career path, we're right there with them, giving them the guidance and momentum into the best future they envision.
Because we believe that the best way to back our customers is to back our people. The powerful backing of American Express. Don't make a difference without it. Don't live life without it.
Function Description :
With a focus on digitization, innovation, and analytics, the Enterprise Digital Analytics (EDA) team creates central, scalable platforms and customer experiences to help markets across all of these priorities. Charter is to drive scale for the business, and accelerate innovation for both immediate impact as well as long-term transformation of our business. A unique aspect of EDA is the integration of diverse skills across all of its remit. EDA has a very broad range of responsibilities, resulting in a broad range of initiatives around the world.
Purpose of the Role :
- Develop advanced algorithm capabilities and work on challenging research problems with real life relevance to solve business problems for American Express
Responsibilities :
- Develop new innovative technology solutions to business problems and demonstrate research solutions and prototypes
- Transform research prototypes to products in collaboration with engineering teams and demonstrate quantifiable business benefits
- Actively contribute to relevant scientific communities by publishing scholarly articles and invention disclosures, attending conferences and delivering presentations
- Identify new research opportunities and spearhead innovation opportunities for the company
- Develop strong collaborations with colleagues from global modelling and engineering teams as well as partners from business groups in areas of mutual interest
- Pursue breakthrough research in a challenging and stimulating environment and demonstrate thought leadership
- Create new projects and execute them from conception to ensuring business impact through cutting edge research
Critical Factors to Success :
- Generate new business opportunities and create more revenues in existing businesses via advanced algorithms, solutions and techniques
- Develop next generation big data capabilities
- Enable business decisions through informed big data techniques
- Enhance efficiency & effectiveness of existing model
a. Algorithms/solutions/techniques going to production.
b. Algorithms/solutions/techniques used by other teams regularly in their analytical exercises.
Leadership Outcomes :
- Put enterprise thinking first, connect the role's agenda to enterprise priorities and balance the needs of customers, partners, colleagues & shareholders.
- Lead with an external perspective, challenge status quo and bring continuous innovation to our existing offerings
- Demonstrate learning agility, make decisions quickly and with the highest level of integrity
- Lead with a digital mindset and deliver the world's best customer experiences every day
Past Experience :
- Research Engineer at BDL
Qualifications :
Academic Background : M.Tech
Functional Skills/Capabilities : Machine Learning
Technical Skills/Capabilities : Machine Learning Software Engineer
Knowledge of Platforms :
Behavioral Skills/Capabilities :
- Dedicated and sincere Enterprise Leadership Behaviors
- Set The Agenda : Define What Winning Looks Like, Put Enterprise Thinking First, Lead with an External Perspective
- Bring Others With You : Build the Best Team, Seek & Provide Coaching Feedback, Make Collaboration Essential
- Do It The Right Way : Communicate Frequently, Candidly & Clearly, Make Decisions Quickly & Effectively, Live the Blue Box Values, Great Leadership Demands Courage
The Apply Button will redirect you to website. Please apply there as well.
#NOLI
Add a note
Something suspicious?
Report this job posting.