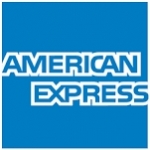 American Express - Relationship Manager (2-3 yrs)
Job Description
Function Description:
- The position shall be responsible for managing the sales enablement/partnership tie-ups for consumer cards acquisition in the South region, GNICS India.
- Purpose of the Role: Explore the venue sales activities, in-store acquisition channel, premium events, premium malls, key airports, Corporate tie-ups, and any other avenue that will enable card acquisition activties.
- Responsibilites: Work closely with acquisition team of a south to ensure deployment of teams at various venue activties, and manage day to day operation of all activities.
- Critical Factors to Success: Strong Focus on control and compliance. Responsible for Analytics and MIS for all sales Enablement of Activities. Deep Dive into key channel issues, acquisitions, Decline rate analysis, Product billing analysis etc and find opportunities for growth.
Qualifications :
Past Experience:
- Responsible for optimally managing A&P funds utilization for best cost of acquisition across various Sales enablement activities
- Academic Background: Candidate must be MBA with 2-3 years of experience in sales/partnerships. Candidate must have good oral and written communication & Inter-Personal skills.
Functional Skills/Capabilities:
- Must have Acquisition/business development background and strong Collaboration Skills
- Ability to prioritize work based on a broad understanding of project needs and goals.
Technical Skills/Capabilities: Strong Result Orientation (Setting Goals, Prioritization, Taking Accountability
Behavioral Skills/Capabilities:
Enterprise Leadership Behaviors :
- Set The Agenda: Define What Winning Looks Like, Put Enterprise Thinking First, Lead with an External Perspective
- Bring Others With You: Build the Best Team, Seek & Provide Coaching Feedback, Make Collaboration Essential
- Do It The Right Way: Communicate Frequently, Candidly & Clearly, Make Decisions Quickly & Effectively, Live the Blue Box Values, Great Leadership Demands Courage
Job type- Permanent
Industry Type - Client Management & Sales
The Apply Button will redirect you to the website. Please apply there as well.
#NOLI
Add a note
Something suspicious?
Report this job posting.