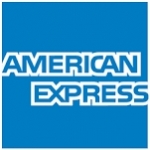 American Express - Product Owner - Cloud Platform (8-13 yrs)
Job Description

About American Express Enterprise Cloud Platform (eCP):
American Express Enterprise Cloud platform (eCP) provides a comprehensive platform that enables business critical applications to have Faster Time-to-Market for American Express. eCP offers fast-paced rapid code-to-development models and services such as Platform-as-a-Service, Infrastructure-as-a-Service, DB-as-a-Service, Analytics-as-a-Service, Messaging-as-a-Service, CICD Pipelines, etc. for application developers in a hybrid cloud environment. eCP enables Application developers to write modern scalable cloud native applications.
Why American Express?
Talk to our people and you'll find out what we are really all about. Open, creative, risk-taking, collaborative and innovative are just some of the expressions you'll hear. It's our culture that makes American Express an outstanding place to work, and a big part of why we regularly win best workplace awards all over the world. If you're ready to take on a challenge and make an impact, you owe it to yourself to launch or grow your career here.
Job Description:
- As a Product Manager for the American Express Cloud team (eCP) you will work on Cloud Platform and Monitoring capabilities for Hybrid Cloud platform using cutting edge technologies to enable thousands of developers to build applications that define the future of our digital life.
- This role primarily focuses on hybrid cloud (such as Kubernetes/PaaS/Private Cloud, AWS, Microsoft Azure and Google Cloud), and related technologies such as PaaS, IaaS, virtual networks, serverless computing, and microservices.
- You will play a key role in innovating new features and products that uniquely meet the needs of Hybrid Cloud.
- You will be actively involved with the product offerings through all stages of the product life cycle managing strategic planning, feature selection, and tactical activities.
- You must also be a self-starter, keen to learn and experiment with new technologies, be able to work independently and as a team player, identify sales needs and address them as needed. This position reports into Director, Enterprise Cloud Platform.
Responsibilities :
- Ownership of roadmap for the next generation and automation solutions to secure public cloud deployments at scale.
- This includes managing the associated feature set including feature prioritization and tradeoff decision making.
- Define roadmaps and product capabilities/features, Customer experience (UI/UX) to meet Customer needs that drives Cloud adoption for Amex applications.
- As the subject matter expert, help American Express developer community and Cloud Engineering teams with product related questions and hands-on technical training.
- Collaborate with the technology vendors, cloud partners to build innovative solutions to secure workloads in private and public cloud environments.
- Create product related awareness and marketing materials, and evangelize the products and product strategy.
- Collaborate with Engineering, Operations, and Developer teams on a day to day basis to define and implement roadmaps.
- Collaborate with partner teams (Information Security for example) to understand the requirements and integrate into the roadmaps/sprints/releases.
- Prepare and present executive level strategies, spotlights, and business cases of key capabilities.
- Be a promoter of the Cloud platform to the American Express community and put continuous measures to increase Customer net promoter score.
Qualifications :
Minimum Qualifications :
- 8+ years of experience in Product Management preferably Cloud Computing (PaaS, IaaS, etc.).
- BS in Computer Science or equivalent experience, MBA a plus.
- Distill a complex set of requirements into defined deliverables.
- Explain complex concepts in a way that enables the team to understand what they are doing and why. Ability to think strategically and execute tactically.
- Strong communicator with results-driven attitude.
- Experience with Agile methodology to drive software development and delivery.
- Competent in using data-driven processes/tools for decision making.
- Experience with Infrastructure and Application Performance Management tools (Prometheus, Nagios, Cloud Watch, Splunk, App Dynamics, New Relic, DynaTrace, etc.).
- Excellent understanding of Infrastructure, Virtualization, Containers, Network, Storage, Monitoring tools, Logging analytic tools, Monitoring (Splunk, etc.).
- Excellent understanding of application development languages/platforms (Java, .NET, Go, Python, etc.) and importance of APIs and REST based services.
- Excellent understanding of Continuous Integration and Continuous Delivery (CICD) tools and processes (Example: Jenkins, Ansible, etc).
- Passionate about developer ecosystem and developer/SRE workflows.
Preferred : Understanding of Kubernetes, Container Orchestrations, Cloud Native applications.
At the core of Product Management :
Every member of our team must be able to demonstrate the following technical, functional, leadership and business core competencies, including:
- Agile Practices
- Emerging Technologies
- Business Analysis
- Adaptive Communication
- Strategy Formulation
- Business Case Development
Schedule (Full-Time/Part-Time) : Full-time
Job type : Permanent
Industry Type : Technology
The Apply Button will redirect you to website. Please apply there as well.
#NOLI
Add a note
Something suspicious?
Report this job posting.