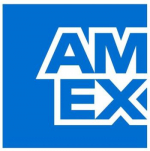 American Express - Process Manager - Procurement (3-5 yrs)
Roles and responsibilities :

Function Description :
- This position is accountable for the cost and time effective procurement of products and services representing the business to third parties suppliers as outlined in AEMP10. The position will be required to negotiate across a variety of categories, including Financial, Infrastructure and Professional Services, Customer Services, Marketing and Promotion in the India market / EMEA / JAPA region.
- Depending on the engagement, this role will need to work closely with Regional and Global Category Managers in support of our sourcing and contracting rules of engagement and strategies. It is expected that this role will utilize their interaction with, deep experience and knowledge of third parties across a multitude of industries and categories to identify opportunities that can add value to the business. As part of this activity, the Consultant needs to be able to confidently create and present a compelling business case for change (when needed) to business leaders. The role reports into India Market Manager for Global Supply Management.
Responsibilities will include (but not limited to) :
- Be the one point of contact for customers representing GSM as defined through AEMP10.
- Identifying, collaborating and executing on agreed procurement strategies with customers
- Developing and maintaining a high level of expertise and knowledge across all categories that this role is required to source for.
- Identifying process gaps and opportunities to improve the value delivered to the business and collaborate across stakeholder groups to solve.
- Adhering to and enforcing operation, policy and contract compliance in all procurement activities and projects.
- Lead or participate in regional initiatives as defined by GSM leadership.
- Lead procurement activities across functional lines, business units and the Blue Box that have a major impact on American Express- expense, revenue and profitability.
- Maintaining and promoting the Blue Box Values by ensuring that work is completed to the highest professional, legal, and regulatory standards, and that the activities subject to review/procurement comply with the Company's stated business ethics.
- This role may be subject to additional background verification checks.
Purpose of the Role :
Work at GSM Contract HUB Team member and executed contracting actions for JAPA Markets. Also perform / partner in required risk and compliance reviews for Third Parties as per AEMP10 and follow through guidelines of AEMP01 before contracts are placed
Responsibilities :
- Perform contracting actions
- Compliance and risk reviews
- Ongoing oversight for Third Parties
- Support & perform ACDD actions
- Compliance to AEMP10 Policy expectations
- Updating data systems - Ariba & Oracle
Qualifications :

- Critical Factors to Success
- Procurement / Supply chain background / knowledge / experience
- Efficient communication skills - English - read and write, Japanese - read and write
- 3-5 years of work experience, preferably in a Procurement set-up.
- Ability to interact with outside Market Stakeholders - mainly in JAPA region
- Flexibility to work in multiple working shifts - JAPA work time to begin with
Past Experience : Minimum of five years of procurement experience within a Financial Services environment
Academic Background :
- A Bachelor's degree (business management, supply chain management, finance desirable).
- CIPS qualification, MBA or equivalent an advantage
Functional Skills/Capabilities : Japanese Language Expert with JLPT 2 (also called N2 certification) with knowledge in Procurement domain.
Band Leve l: 30, Tier 1
Technical Skills/Capabilities :
Knowledge of Platforms :
Behavioral Skills/Capabilities :
Enterprise Leadership Behaviors :
Set The Agenda : Define What Winning Looks Like, Put Enterprise Thinking First, Lead with an External Perspective.
Bring Others With You : Build the Best Team, Seek & Provide Coaching Feedback, Make Collaboration Essential.
Do It The Right Way : Communicate Frequently, Candidly & Clearly, Make Decisions Quickly & Effectively, Live the Blue Box Values, Great Leadership Demands Courage.
Schedule (Full-Time/Part-Time) : Full-time
Job type : Permanent
Industry Type : Finance
The Apply Button will redirect you to the website. Please apply there as well.
#NOLI
Women-friendly workplace:
Maternity and Paternity Benefits
Add a note
Something suspicious?
Report this job posting.