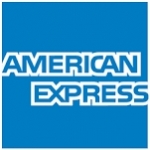 American Express - Process Manager - Network Settlement Solutions (4-6 yrs)
This is a Band 30 role:
Why American Express?
There's a difference between having a job and making a difference.
American Express has been making a difference in people's lives for over 160 years, backing them in moments big and small, granting access, tools, and resources to take on their biggest challenges and reap the greatest rewards.
We- ve also made a difference in the lives of our people, providing a culture of learning and collaboration, and helping them with what they need to succeed and thrive.
We have their backs as they grow their skills, conquer new challenges, or even take time to spend with their family or community. And when they- re ready to take on a new career path, we- re right there with them, giving them the guidance and momentum into the best future they envision.
Because we believe that the best way to back our customers is to back our people.
The powerful backing of American Express.
Don't make a difference without it.
Don't live life without it.
Roles and responsibilities:
Overview of The Department:
The Global Network Business (GNO) acts on behalf of the enterprise (agnostic to issuer and acquirer) to develop and enable products and capabilities for the American Express Global Network (AEGN).
- The Network Settlement Solutions team within GNO is primarily responsible for transferring funds between American Express (AXP) and GNS Partners or ATM Service Providers, managing the related contractual fees, and resolving ATM billing discrepancies or disputes.
- The aim of the Network Settlement Solutions Team is to provide an exceptional service experience to our GNS and ATM Business Partners and to be a Centre of Excellence for settlement solutions related to these internal or external partners.
- Process Manager, Network Settlement Solutions, whose role is to lead a small but highly engaged and effective operational team based in India who manage and support settlement-related processes for the Global ATM Business, including monitoring the integrity of ATM Platform financial processes, correcting ATM billing errors and resolving disputes, generating related financial adjustments between Issuers and Service Providers, raising and keying accounting entries, reconciliation of balance sheet accounts. These activities will require close collaboration with the ATM Operations Manager and team based in the UK.
Principal Accountabilities are :
- People Leadership of a team of up to 5 Direct Reports, ensuring appropriate prioritization of workload across the team, and actively supporting their development through regular 1-2-1s.
- Ensure timely and accurate processing of disputes and financial adjustments, in compliance with BOP requirements for handling Disputes & Chargebacks, and minimizing financial loss to AXP.
- Identify and provide oversight relating to regulatory risks and the potential for customer harm that the Bank may encounter.
- Participate in projects and initiatives to ensure applicable legal and regulatory requirements are met and incorporated into business processes with the appropriate level of controls.
- Take responsibility to keep up-to-date with changing regulations and policies.
- Drive Transformation and Process Improvements within the team, consistently identifying opportunities to enhance and streamline processes, ensuring minimal reconciling items through accurate and timely accounting
- Ensure integrity of daily processes within the ATM platforms, such as the successful production of automated accounting entries.
- Escalation route for driving resolution and root cause analysis of Reconciliation queries if the analyst requires support.
- Support PRSA Testing requirements and Internal Audit requests
- Support - Metrics- Requirements providing input and analysis to monthly metrics dashboard
- Support BCP Planning and Testing
- Operational Readiness - Participate in New Deal Implementations, to ensure team awareness. Escalation of identified risks to Manager
- Demonstrated ability to make decisions independently, work well under pressure, meet deadlines and adapt easily to frequent change
- This role may be subject to additional background verification checks.
Qualifications:

- Postgraduate with 4-6 years of experience post qualification Educational requirement - Post Graduate Business Degree, Diploma or Equivalent.
- Proven Leadership experience. Minimum of 12 months of people leader experience
- Self-starter, strategic thinker and must have the ability to manage complex projects, influence without authority and effectively collaborate across multiple support and business groups and across markets.
- Compliance or risk management experience and exposure to operating within a regulated environment is desired.
- Strong working knowledge of banking industry products and services, in particular, credit cards.
- Advanced analytical skills, well organized, able to understand and communicate complex regulatory requirements and develop control recommendations
- Ability to maintain independence and recommend courses of action with impartiality.
- Excellent verbal, written communication and interpersonal skills to successfully interact, persuade and influence a broad spectrum of constituent's at all organizational levels, including senior leadership teams.
- The incumbent must have experience in helping define and document policies, procedures and process flow.
- Ability to drive Employee Engagement
- Ensures team maintain Accuracy levels at a high standard
- Get up to speed quickly and gain a good understanding of GNS & ATM Businesses and broad knowledge of the Global Dispute process, and the different mechanisms for generating adjustments between Issuers and Service Providers.
- Preferably working knowledge of Oracle JE Accounting process and IRIS Reconciliation System
- Ability to recognize opportunities for process improvements and proactively drive change forward
- Demonstrated ability to make decisions independently, work well under pressure, meet deadlines and adapt easily to frequent change
Industry Type - Operations
The Apply Button will redirect you to the website. Please apply there as well.
Add a note
Something suspicious?
Report this job posting.