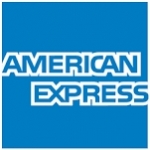 American Express - Manager - Service Delivery Leader - SOX Compliance Group - Spreadsheet Risk Management Program (6-8 yrs)
Job Description :
Why American Express?
There's a difference between having a job and making a difference. American Express has been making a difference in people's lives for over 160 years, backing them in moments big and small, granting access, tools, and resources to take on their biggest challenges and reap the greatest rewards. We- ve also made a difference in the lives of our people, providing a culture of learning and collaboration, and helping them with what they need to succeed and thrive.
We have their backs as they grow their skills, conquer new challenges, or even take time to spend with their family or community. And when they- re ready to take on a new career path, we- re right there with them, giving them the guidance and momentum into the best future they envision. Because we believe that the best way to back our customers is to back our people.
The powerful backing of American Express. Don- t make a difference without it. Don- t live life without it.
The Sarbanes Oxley (SOX) Compliance Group is responsible for oversight and management of American Express- Global Sarbanes- Oxley Compliance program, ensuring financial reporting risk is managed in accordance with applicable SEC regulations.
The group is responsible for ensuring ongoing integrity of the internal controls over financial reporting (ICFR) environment for American Express. The group provides the framework and methodology for SOX Compliance, independent monitoring & testing assurance over select SOX controls, assessment/evaluation, monitoring and reporting of deficiencies and activities supporting the quarterly and annual CEO & CFO SOX certification. Additionally, the group has responsibility for managing the Financial Reporting Spreadsheets Risk Management Program.
This Manager position within the Spreadsheets Risk Management Program will contribute in further developing and implementing the global strategy for the financial reporting spreadsheets risk management at American Express. The position reports to the Director - Spreadsheets Program & SOX Compliance and is responsible for executing the centralized enterprise-wide spreadsheets risk management program for American Express, ensuring effective management of risks associated with spreadsheets used for external reporting of financial information.
The day to day key responsibilities include but are not limited to:
- Being as a Subject Matter Expert (SME) on Financial Reporting Spreadsheet Controls Policy (AEFP42) with responsibility for policy and standards maintenance and providing regular guidance and training to user groups across the Company
- Driving further simplifications and enhancements to the existing program capabilities and Policy requirements, following a clear risk focused approach and based on learning and feedback from current policy compliance effort and performance by business units / process areas, latest trends and developments in industry or inputs from internal and external risk and compliance groups and key stakeholders
- Ongoing monitoring and reporting of Spreadsheet Controls Policy compliance across the Company by tracking spreadsheet control deficiencies from various sources - accounting issue logs, operational risk events, internal & external audit reports etc.
- Deployment of key spreadsheet program initiatives to enable identification and rationalization of financial reporting spreadsheets across the enterprise, within the scope of the Policy
- Implementation of spreadsheet control technology as an enabler to automate monitoring of select spreadsheet controls, drive consistency, create efficiencies and increase enterprise wide policy compliance
- Partnering with operational risk teams in risk and control assessments as related to spreadsheet risk and controls
- Liaise and partner with the Operational Excellence teams, Business Unit/Staff group process owners and their delegates, Internal and external auditors etc. to advise on policy related issues and matters, as required
Offer of employment with American Express is conditioned upon the successful completion of a background verification check, subject to applicable laws and regulations.
Qualifications :
- A minimum of 6 years of financial/accounting/internal audit/public accounting/operational risk experience including a strong understanding of the COSO Internal Control Framework
- Bachelor's Degree in Finance/Accounting required. CPA/MBA preferred.
- Excellent communication, both written and verbal, facilitation and presentation writing skills
- Strong project and change management experience, able to drive and manage complex/large scale change initiatives
- Strong relationship competencies, able to collaborate, influence and manage through conflict to achieve successful outcomes. Able to operate successfully across the matrix, and at all band levels.
- Strong ability to be flexible to changing business priorities. Must be comfortable in ambiguous situations
- High drive for results, with a focus on delivering measurable outcomes
Financial Reporting (SOX) specific technical skills desired include:
- Good understanding of the Sarbanes-Oxley Act (Sections 404 and 302)
- Good understanding of financial reporting risks and ability to make control recommendations to successfully mitigate such risks
The Apply Button will redirect you to website. Please apply there as well.
#NOLI
Add a note
Something suspicious?
Report this job posting.