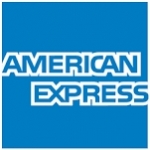 American Express - Manager - International Commercial Lending (3-9 yrs)
Job Description:
Function Description:
International Commercial Card Lending is a critical position on the Global Commercial Services (GCS) Risk Management team and is responsible for driving profitable growth for GCS
Purpose of the Role:
- This position will play a key role in supporting the growth goal and helping to launch multiple lending products across markets. The incumbent will be responsible for managing credit line underwriting and feature cap underwriting as well as designing, building, and enhancing line strategies, capabilities and processes to manage and monitor risk prudently across the customer lifecycle as it relates to small business proprietary and co-branded credit cards.
- This position requires close partnership with Product, Marketing, Operations, Technologies, Finance and other functional risk teams to develop lending growth strategies that serve our small business customers- needs while minimizing credit losses
Responsibilites:
The incumbent's key responsibilities will include:
- Lead and manage core credit limit underwriting decisions and related functions, including; prospect initial line, customer initial line, proactive line increase, reactive line increase and line reallocation
- Manage risk across line decisions through quantitative analysis and building efficient business processes and flexible capabilities
- Identify new opportunities to support credit line underwriting for small businesses while continuing to enhance existing underwriting decisions by incorporating new information, techniques, and change factors
- Partner across Risk Management and with Product, Marketing, Finance, and Operations teams to design and implement lending strategies that enable profitable growth while controlling for through-the-cycle volatility
- Lead, engage, and inspire a team of high performance risk management professionals.
- Drive in-depth analytics and collaborate with the Decision Science team to enhance economic logic that supports core risk management decisions
- Build and deploy the next generation of risk management tools and capabilities to deliver industry-leading credit quality and to enable accelerated profitable growth
Qualification:
Critical Factors to Success:
- Strong analytical skills and an innovative approach to solving both practical and theoretical problems
- Intellectual curiosity, adaptability in a dynamic environment, and ability to reinvent processes and infrastructure
- Ability to build strong working relationships, operate in large cross-functional teams, and influence colleagues to drive change
- Ability to communicate and interact effectively with all levels in the organization as well as with external partners
Past Experience:
- 3+ years of risk management experience is a must
Academic Background:
- Advanced degree in a quantitative discipline (e.g. Applied Economics, Statistics, Engineering, Mathematics) or MBA from a reputed institute is preferred
Functional Skills/Capabilities:
- Knowledge of commercial business and AXP risk capabilities is preferred
- Extensive knowledge of credit risk, overall economics and P&L levers of a card lending business
- Experience leading teams responsible for analytics, process management, and strategy implementation
Technical Skills/Capabilities:
- Expertise in Knowledge of SAS, Hive
- Commercial financials based underwriting
Knowledge of Platforms: New accounts platform
Behavioral Skills/Capabilities:
Enterprise Leadership Behaviors
- Set The Agenda: Define What Winning Looks Like, Put Enterprise Thinking First, Lead with an External Perspective
- Bring Others With You: Build the Best Team, Seek & Provide Coaching Feedback, Make Collaboration Essential
- Do It The Right Way: Communicate Frequently, Candidly & Clearly, Make Decisions Quickly & Effectively, Live the Blue
Box Values, Great Leadership Demands Courage
The Apply Button will redirect you to website. Please apply there as well.
#NOLI
Add a note
Something suspicious?
Report this job posting.