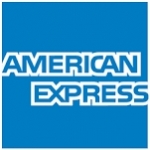 American Express - Manager - Digital Data & MIS (6-7 yrs)
Job Description :
American Express has been making a difference in people's lives for over 160 years, backing them in moments big and small, granting access, tools, and resources to take on their biggest challenges and reap the greatest rewards.
We- ve also made a difference in the lives of our people, providing a culture of learning and collaboration, and helping them with what they need to succeed and thrive. We have their backs as they grow their skills, conquer new challenges, or even take time to spend with their family or community. And when they- re ready to take on a new career path, we- re right there with them, giving them the guidance and momentum into the best future they envision.
Because we believe that the best way to back our customers is to back our people. The powerful backing of American Express. Don- t make a difference without it. Don- t live life without it.
The American Express Enterprise Digital & Analytics (EDA) team within Global Consumer Services Group (GCSG) centralizes web, mobile and digital product management activities to support our businesses across the enterprise. The focus of this collaborative team is to drive growth via digital user experiences, partnerships, products, marketing, strategy, and analytics.
Digital Product Analytics and Testing team (PAT) in EDA enables the world's best digital experiences for acquisition, engagement & servicing through analytics & testing. It supports key digital products (Homepage, Card Shop, MGM, Apply, Onboarding, MYCA: Web & App, Push channels) across Global Consumer, Global Commercial and Digital Servicing business units.
This role will report to the Director of Digital Data & MIS and will be part of the Digital Data & Platform Analytics team within PAT in Gurgaon. The candidate will be responsible for the Digital Information, BI & Reporting capabilities and would play a key role in establishing similar capability based on big data. She/he will be responsible for the Digital Data Warehouse (DDW) platform & creating highly robust big data infrastructure to support analytics and business intelligence using state of the art business tools. These analysis, BI suites and data will be used for understanding and effectively measuring the value of AXP's digital channel, as well as defining and influencing the company's global digital strategy.
Job Responsibilities :
- Create, enhance and maintain data & reporting capabilities on big data environment that house various digital portfolio performance metrics focused on the product & marketing roadmap for Customer and Prospect Digital products
- Handle manipulation of large datasets on SAS, Teradata and Hadoop to ensure faster data analysis
- Understand business objectives, convert it to data requirements & technical needs and get it implemented by technology partners
- Leverage Excel VBA automation to deliver exec level dashboards & business reporting
- Explore & leverage different business intelligence tools like Tableau & custom tools to create and manage various business intelligence reports/dashboards for different product managers
- Create a strong partnership with developers to deploy various data management and business intelligence projects into production ensuring strong cost and timelines management
- Partner and align with business partners- issues with data and reports to provide quality solutions and alternatives that meet customer requirements and project deliverables
- Develop a motivated team of 3-4 Analysts / Assistant Managers
Qualifications :
- 6-7 years of experience in data management, business reporting & Business Intelligence with experience in digital domain
- Strong strategic thought leadership and problem solving skills with ability to solve unstructured and complex business problems
- Excellent written and verbal communication, presentation and storytelling skills at multiple organizational levels
- Ability to build & leverage relationships and influence broadly across the organization
- Results driven with strong project management stills, ability to work on multiple priorities and ensure track to exceed team goals
- Knowledge of statistical software (SAS, SQL, Machine Learning) and web analytics tools (Adobe Analytics / Omniture, Mix Panel)
- Experience manipulating large and complex data sets and data management / processing as well as Business Intelligence / visualization tools (Teradata, Hadoop, Pig, Hive, MapReduce, Tableau, Excel, VBA)
- Advanced degree in computer science, IT or management from premium institutes
The Apply Button will redirect you to website. Please apply there as well.
#NOLI
Add a note
Something suspicious?
Report this job posting.