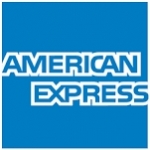 American Express - Manager - Client Management - Merchant Relationship (4-6 yrs)
Job Description :
CLM team is responsible for managing all aspects of American Express merchant relationships with a portfolio of our key merchants across Airline, Retail, OEM's, Telecom, Insurance, Lodging & Online accounts. They work on developing strong commercial relationships with the largest and most profitable merchants and driving new business opportunities to profitably grow the relationship and maximize the value delivered to key merchants
Purpose of the Role:
Grow Amex penetration & usage across key customers/partners in India.
Responsibilities:
- The primary focus of this role is ensuring profitable relationships with key merchant partners.
- This role will redefine relationships to be more condition-based through understanding the needs of key merchants in a rapidly evolving payments industry environment.
- Reinforcing core American Express value and strategy against these needs, along with emerging market-place technologies, will be critical
- Own the relationship with key merchants in an effort to drive charge volume, grow transactions and increase merchant satisfaction
- Enhance premium value delivery to the accounts to minimize D.R. erosion and enable - value recapture- .
- Drive network enhancement initiatives
- Manage a portfolio of key/potential accounts in market, providing proactive servicing to the most important partners and reactively manage the remainder
- Influence leadership and other levels in the partner organization
- Support in Fraud Prevention / Education
- Work with Central Marketing Organization to support select industry initiatives
- Outperform competition and expand our capabilities
- Work closely with accounts and the American Express back office teams to ensure that all technical and financial issues are resolved quickly and efficiently
- Develop and implement targeted marketing campaigns that will both deliver additional card member benefits and drive spend with accounts.
Critical Factors to Success:
- Grow charge volume/discounted business volume and enhance share of wallet
- Drive account retention & account revenues with key customers/ partners
- Enhance engagement with key customers/partners through account reviews, partnership plans & offer constructs in case of merchant services
- Protect the discount rate for GMS
- Understand the stated/unstated needs of the customer & influence effectively to design solutions oriented towards solving customer problems
Qualifications
Leadership Outcomes:
- Put enterprise thinking first, connect the role- s agenda to enterprise priorities and balance the needs of customers, partners, colleagues & shareholders.
- Lead with an external perspective, challenge status quo and bring continuous innovation to our existing offerings
- Demonstrate learning agility, make decisions quickly and with the highest level of integrity
- Lead with a digital mindset and deliver the world- s best customer experiences every day
Past Experience:
- Sales background
- Payments knowledge
- Academic Background:
- Minimum 4-6 years of experience post MBA with 3 years in a customer facing role.
Functional Skills/Capabilities:
- In-depth understanding of clients, payments & market landscape
- Strategic account planning
- Understanding of financial basics
- In-depth knowledge of AXP products/ services to create a differentiated value
- Technical Skills/Capabilities:
- Execute end to end offers
- Negotiation enabled by data & analytics
- Consultative selling skills
- Handling objections
Knowledge of Platforms:
- MS office suits (Excel, Word, Powerpoint, Access)
- Behavioral Skills/Capabilities:
- Enterprise Leadership Behaviors
- Set The Agenda: Define What Winning Looks Like, Put Enterprise Thinking First, Lead with an External Perspective
- Bring Others With You: Build the Best Team, Seek & Provide Coaching Feedback, Make Collaboration Essential
- Do It The Right Way: Communicate Frequently, Candidly & Clearly, Make Decisions Quickly & Effectively, Live the Blue Box Values, Great Leadership Demands Courage
Job type- Permanent
Industry Type - Client Management & Sales
The Apply Button will redirect you to website. Please apply there as well.
#NOLI
Add a note
Something suspicious?
Report this job posting.