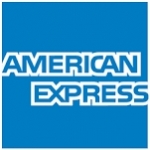 American Express - Manager Assistant - Chief Human Resources Officer (6-11 yrs)
Why American Express ?
There's a difference between having a job and making a difference.
- American Express has been making a difference in people's lives for over 160 years, backing them in moments big and small, granting access, tools, and resources to take on their biggest challenges and reap the greatest rewards.
- We've also made a difference in the lives of our people, providing a culture of learning and collaboration, and helping them with what they need to succeed and thrive. We have their backs as they grow their skills, conquer new challenges, or even take time to spend with their family or community. And when they- re ready to take on a new career path, we're right there with them, giving them the guidance and momentum into the best future they envision.
- Because we believe that the best way to back our customers is to back our people.
- The powerful backing of American Express.
- Don't make a difference without it.
- Don't live life without it
DESCRIPTION:
- The role will assist the Chief Human Resources Officer of American Express India in managing initiatives, critical to driving the strategic and transformation agenda for people priorities in India and drive the overall governance of the Executive Office.
Key Responsibilities:
- Partner to drive the Market Colleague Plan (MCP) for India, in partnership with the Market HR and the One HR Leadership team.
- Collaborate with HR partners across all centers of expertise and functions - Global Compensation & Benefits, Employee Relations, Talent Acquisition, HRBPs etc., to provide end-to end-client support on all aspects of MCP and drive holistic business outcome driven, sustainable solutions.
- Manage and coordinate multiple HR interventions across various disciplines and stakeholders, including tracking key milestones, metrics, managing deliverables through deadlines, while mitigating risks and concerns, as appropriate.
- Own the delivery of strategic initiatives, as assigned, working directly with key Global HR, in market HR and business stakeholders.
- Enable the CHRO to define winning for ILT in the market, in partnership with the ILT PMO
- Drive the outcomes and operating effectiveness for key HR Forums (like HR Leadership team forum, Market HR Leadership forum, Market HR sync ups, One HR forums), learning forums, and communications, to ensure progress and delivery on committed deliverables.
- Drive end to end delivery and timely completion of the HR Executive office linked deliverables (like Global MHR office data gathering and insights, Senior Leader Market visits, India Leadership team report outs etc., Business sponsored budgets for key market initiatives, MHR budgeting)
- Evaluate high impact and engaging forums and formats for the CHRO, to elevate the positioning of American Express, both internally and externally.
- Build and leverage global HR relationships to identify, share and integrate American Express best practices across markets.
- Be a culture carrier and role model who exemplifies and embeds the global enterprise values and mindset, as part of the Executive office and the HR leadership team.
QUALIFICATION:
- Masters- degree with 6+ years of work experience in HR. Must to have prior experience of working in a matrixed organization.
- Proven ability to drive results, build and share strong point of views and fully display all HR Amplifiers to achieve business objectives.
- Superior time management and organizational skills including the ability to prioritize, multi-task and handle time-sensitive deadlines in a complex, fast-paced environment.
- Demonstrated skills in analyzing data and presenting data in a simple, business-focused memo and presentation format.
- Excellent written and oral communication capabilities
- Quick and agile thinker capable of presenting multiple approaches to a situation, task or challenge
- Sharp attention to detail and the ability to deliver premium quality work with minimal supervision
- High degree of adaptability and ability to work through ambiguous situations.
- Strong executive presence and maturity to partner with senior business and global stakeholders.
Job type - Permanent
Industry Type - Human Resources
The Apply Button will redirect you to website. Please apply there as well.
#NOLI
Add a note
Something suspicious?
Report this job posting.