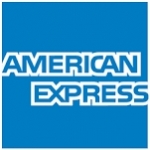 American Express - Lead Analyst - Marketing Analytics - Global Corporate Payments (1-2 yrs)
Job Description :
Why American Express?
There's a difference between having a job and making a difference.
American Express has been making a difference in people's lives for over 160 years, backing them in moments big and small, granting access, tools, and resources to take on their biggest challenges and reap the greatest rewards.
We- ve also made a difference in the lives of our people, providing a culture of learning and collaboration, and helping them with what they need to succeed and thrive. We have their backs as they grow their skills, conquer new challenges, or even take time to spend with their family or community. And when they- re ready to take on a new career path, we- re right there with them, giving them the guidance and momentum into the best future they envision.
Because we believe that the best way to back our customers is to back our people.
The powerful backing of American Express. Don- t make a difference without it. Don- t live life without it.
Global Corporate Payments (GCP) continues to be a fast growing business within American Express with the key objectives of accelerating growth, increasing profitability, and enhancing product value propositions to meet client needs. The Enterprise & Digital Analytics (EDA) India team within GCP is instrumental in driving these objectives by providing actionable data driven insights and consultative solutions to core Marketing teams across the globe. The open role is an exciting opportunity to be part of the GCP growth story in a dynamic, intellectually stimulating, open, fun and collaborative environment.
Purpose of the Role :
- Generating monthly reports on customer's previous data.
- Performing campaign measurement on a monthly basis to check the effectiveness of the campaign.
- Automate the existing process to increase the efficiency and reduce the errors.
- The candidate will partner extensively with the Marketing teams in US, as well as various cross-functional teams including Finance and Risk Management to provide holistic data driven solutions for business needs
Responsibilities :
- Support and enable the business partners with campaign measurements, actionable data driven insights and analytical solutions
- Design and execute marketing impact measurement solutions by gathering business requirements from stakeholders, design and execute analysis, present results
- Monthly creation and execution of card member acquisition value
- Accurate, timely and efficient delivery of monthly results reporting for marketing leadership
- Keen on exploration and analysis of data from various data sources, translate the same to excellent visual case studies.
- Quick learner quick to understand the business and support pilot projects amidst ambiguity
- Collaborate with functional leaders, business partners and senior leaders to assess business needs, evaluate project feasibility, ensure data integrity, and provide actionable recommendations in times of constant change
- Build a solid relationship/partnership with Marketing Stakeholders, drive projects end to end with full accountability and growth mindset
Qualifications :
1. Problem solving skills.
2. Strong execution skills.
3. Courage to take up challenge & dare to be different
4. Will, passion & vision into future to learn and grow.
5. Be part of the winning team and feel sense of accomplishment
Past Experience :
- 1 - 2 years of experience with aptitude towards skills like SAS, SQL & Advanced Excel required; R/Python also good to have. Knowledge of operational/statistical techniques is a plus.
Academic Background :
- Advanced degree in a quantitative field (Statistics, Economics, and Operations Research)
Functional Skills/Capabilities :
- Project Management and VBA knowledge will be an asset to the multidimensional role.
- Excellent verbal, written, and interpersonal communications skills with an ability to formulate and communicate results & methodologies in a clear and compelling way
- A demonstrated ability to work in high-pressure situations with minimal errors
- An optimistic and growth mind-set with a tremendous will to win
- Should be able to function with minimum supervision with high sense of ownership Should be comfortable with flexible shift timings to support Global Partners
Technical Skills/Capabilities :
- SAS, SQL & Advanced Excel required
- Tableau - Would be an added advantage
- R/Python also good to have
- Knowledge of operational/statistical techniques is a plus.
Knowledge of Platforms :
- SAS, SQL, Hive, Tableau, Excel
Behavioral Skills/Capabilities :
Enterprise Leadership Behaviors :
- Set The Agenda : Define What Winning Looks Like, Put Enterprise Thinking First, Lead with an External Perspective
- Bring Others With You : Build the Best Team, Seek & Provide Coaching Feedback, Make Collaboration Essential
- Do It The Right Way : Communicate Frequently, Candidly & Clearly, Make Decisions Quickly & Effectively, Live the Blue Box Values, Great Leadership Demands Courage
The Apply Button will redirect you to website. Please apply there as well.
#NOLI
Add a note
Something suspicious?
Report this job posting.