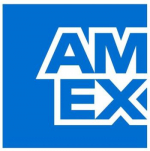 American Express - Lead Analyst - Incentive Calculations - GCP SIP Admin Team (1-3 yrs)
Job Description
Why American Express?
There's a difference between having a job and making a difference.
American Express has been making a difference in people's lives for over 160 years, backing them in moments big and small, granting access, tools, and resources to take on their biggest challenges and reap the greatest rewards.
We've also made a difference in the lives of our people, providing a culture of learning and collaboration, and helping them with what they need to succeed and thrive. We have their backs as they grow their skills, conquer new challenges, or even take time to spend with their family or community. And when they're ready to take on a new career path, we're right there with them, giving them the guidance and momentum into the best future they envision.
Because we believe that the best way to back our customers is to back our people.
The powerful backing of American Express.
Don't make a difference without it.
Don't live life without it.
Function Description:
Lead Analyst - GCP SIP Admin Team
The position provides a unique opportunity for an individual looking to build his/her knowledge in a core business at American Express (AXP): Global Commercial Services. Specifically, the position will be responsible for the GCS Sales Incentives. This exciting role will be part of the team managing the Sales Incentive Planning process for Global Commercial and OPEN business for American Express. This position requires extensive interaction with Business, HR, Data Strategy & Insights and Technology. The person needs to have sound business acumen, analytical skills and interpersonal skills. Person should be able to lead and support the various initiatives which would involve working with multiple business partners. Person should be highly detail-oriented and adept at problem-solving. S/he must possess excellent collaboration skills.
The core responsibilities of the individual will include, but not be limited to the:
Purpose of the Role:
Responsibilities:
- Ensure timely and accurate monthly/quarterly incentive calculation for sales and account development employees
- Run incentive calculation model, perform high quality due diligence on the payments for the given portfolio/s
- Ensure strict adherence of control and compliance and related policies
- Person needs to have an eye for detail and should ascertain Stakeholder and Leadership expectations quickly thereby ensuring seamless and quality delivery
- An individual should have strong knowledge and prior working experience on Incentive tool
- Prior experience on Incentive management process will be an added advantage
- Good analytical and problem-solving mindset
- Facilitate business requirements gathering and application testing initiatives by driving alignment with key business stakeholders
- Support performing annual updates of all compensation business rules and drive process efficiency through automation
- Ensure the proposed design meets business requirements, enterprise quality standards
- Work with quality assurance managers to coordinate system and user acceptance testing activity
- Good communication skills and ability to work with stakeholders across different geographical locations
This role may be subject to additional background verification checks.
Qualifications
Critical Factors to Success:
Past Experience:
Sales Incentive Operations will be helpful
Academic Background:
- 1-3 years of experience in Incentive calculations, good business knowledge around the compensation process and business rules (ramifications of exceptions), Commercial/ B2B experience. Ability to align data needs to business strategies
Functional Skills/Capabilities:
- Reporting tools utilization to create/generate/maintain simple/complex reports
- Data modeling - Demonstrate a good understanding of the application, data design and their relations to enable them to write reports that support reporting and compensation plans
- Understand how reporting and compensation plans work in parallel
- Have good business knowledge that enables them to create business rules to execute the business strategy for the acquisition channels
- Background of working with Payroll/Compensation systems with complex structures will be an added value
Technical Skills/Capabilities:
- Reporting tools utilization to create/generate/maintain simple/complex reports
- Query building /writing experience using SQL/SAS on database platform, Experience of working in Tableau to create business dashboards will be an added advantage
Knowledge of Platforms:
- SFDC
- ICM
Behavioral Skills/Capabilities:
- Enterprise Leadership Behaviors
- Set The Agenda: Define What Winning Looks Like, Put Enterprise Thinking First, Lead with an External Perspective
- Bring Others With You: Build the Best Team, Seek & Provide Coaching Feedback, Make Collaboration Essential
- Do It The Right Way: Communicate Frequently, Candidly & Clearly, Make Decisions Quickly & Effectively, Live the Blue Box Values, Great Leadership Demands Courage
Job type- Permanent
Industry Type - Finance
The Apply Button will redirect you to website. Please apply there as well.
#NOLI
Women-friendly workplace:
Maternity and Paternity Benefits
Add a note
Something suspicious?
Report this job posting.