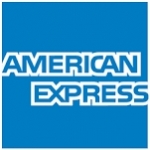 American Express - Engineering Director - Staff Architect (8-13 yrs)
Job description

Overview :

American Express is a global services company and the world's largest card issuer. Our direct relationships with many millions of consumers, businesses and merchants worldwide - combined with our leading edge marketing, information management and rewards capabilities - enable us to offer an array of valuable services that enrich lives, build business success, encourage financial responsibility and create communities of people with common interests.

American Express for 12th consecutive year has been voted among India's top 10 workplaces by the Great Place to Work institute. In recognition of our consistent performance, we were nominated to the Great Place to Work Hall of Fame.

At American Express, we serve customers, not transactions. We- re widely known for providing superior customer service and have been recognized for a number of achievements including being ranked highest in customer satisfaction within the credit card industry by J.D. Power for seven consecutive years.

A career at American Express is rich in experience and offers opportunities to build lasting relationships with our customers.

Come join us and realize your potential.

Why American Express?

There's a difference between having a job and making a difference.

American Express is entering into a technology transformation phase driven by opportunities to modernize legacy platforms, and explore modern software to be on the leading edge of payment card industry. If you have the talent and desire to deliver innovative products and services at a rapid pace, with deep hands on experience and strategic thinking, in areas of real time, high available and highly scalable application development, join our enterprise architecture team to help transform the payment network platform to a state of the art distributed and global processing environment. This individual will architect cutting-edge strategies for the payment process using latest computing techniques driving proof of concepts with strong hands-on experience. We expect the individual to be innovative and energetic with strong communications skills to adopt the concepts into production.

Responsibilities :

- Perform rapid Proof Of Concepts (POC) to experiment and build rails for the engineering team

- Support engineers and project managers in rapid development and deployment

- Actively participate in team and enterprise-wide architecture and engineering discussions.

- Introduce enterprise architectural paradigms and solutions into the portfolio.

- Drive both high level and detailed design and conduct design reviews

- Engage and work with cross-functional leaders to understand and help define business principles, goals and strategy within scope of responsibility.

- Communicate to senior leaders with regard to strategy direction and changes.

- Mentor engineers and solution architects to ensure technology complexities are understood very clearly to implement solutions expeditiously with high quality

Qualifications :

- 8 or more years of strong hands on experience in Java and experience with backend or middle ware processing

- Extensive experience in designing and implementing large scale platforms with high resiliency, availability, and reliability.

- Strong experience in applications with high throughput and performance

- Experience with micro services architectures and service mesh technologies is preferred.

- Hands on experience in the following environments: Java, Go,Vert.x, React, Envoy, gRPC, ProtoBuf, JASON, CouchBase, Cassandra, Redis,Consul, Jenkins, docker, Kubernates, OpenShift, Drools, Elastic Stack, Kafka, Spark, ML

- Strong written, verbal communications, presentation skills, leadership, problem solving and analytical skills.

- Proven collaboration skills along with the ability to influence without authority

- Bachelor's Degree in Computer Science, Computer Science Engineering, or related field required; Advanced Degree preferred.
Add a note
Something suspicious?
Report this job posting.