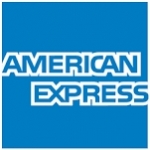 American Express - Director - Logistics - Employee Transport Services - India (12-15 yrs)
Responsibilities :
The person is primarily responsible for overall strategy, design & management of employee transport services for American Express in India. This currently comprises of multiple building with about 13000 employee base.
The scope includes :
- Employee Transport Services (24x7 operations, vendor coordination, backend logistics, financials, compliance, safety)
- Special Projects related to Logistics Services
This is a critical role which requires a strong understanding and experience with the management of 3rd party suppliers. The initial focus of this role would be to consolidate & transform employee transports services for greater company advantage. This role will be responsible to work on Long term Plan, technology enhancement and ensure delivery of quality service with highest efficiency.
The key responsibilities include :
- Manages multiple feedback mechanisms to monitor both customer satisfaction as well as supplier performance.
- Regular updates to senior business leaders & GREWE leadership on operation performance.
- Sharing measureable metrics along with action plan with GREWE leadership
- Managing a broad range of stakeholders across different business verticals
- Management of Third Party Vendors - Responsible for the on-going partnerships, along with rigorous management of vendor performance to deliver high quality of transport services to the employee population. Additionally, monitoring and negotiating spend, service level adherence etc.
- Manages multiple feedback mechanisms to monitor both customer satisfaction as well as supplier performance.
- Supports budget planning, financial tracking and reporting to ensure all services are delivered within agreed budgets and service levels.
- Responsible for monitoring and reporting of service level agreements and key performance indicators internal and external, also tracking of risks/rewards mechanisms and expected quality / safety standards
- Responsible for providing a continuous improvement review and development of initiatives to improve service
- Analysis of customer feedback relating to services and take action to improve experience
- Undertake regular performance review meetings with the Supplier
- Participate in vendor selection, contract monitoring and vendor management
- Formulating guidelines, operating procedures and strengthen control on operation
- Ensuring backup / contingency plans for key services / resources
- Coordinate with business partners including Procurement Services, HR, General Counsel (legal), Finance and Security
- Leading a team and developing people to exceed expectations
- Identifying areas for continuous improvement, developing, aligning and implementing such strategies
- Benchmarking the services with industry
- Ensuring Statutory Compliance with zero tolerance
- Ability to improve safety of employees during travel
- Take initiative to improve employee's experience
- Good knowledge about ETMS system and Transport Apps, implementation of new technology tool to improve efficiency and service delivery
- Stepping up for leader in his absence
- The person will report to VP- Design Construction and Facility Management - US
Qualifications:
- Graduate/ Master Degree in Business Management preferred.
- 12-15 years experience with strong administrative and coordination skills in medium / large company. Specific experience in managing transport operations is desirable.
- Ability to devise strategy and implement successfully with appropriate change management
- Strong in building and leveraging relationships with stakeholders / business partners
- Good planning, analytical and organizational skills in a multi-task environment
- Strong negotiating and influencing skills. Able to tactfully deal with service providers
- Good people leadership skills and demonstrated ability to build diverse talent
- Excellent written & verbal communication skills
- Service oriented outlook with ability to handle pressure situations
- Proficient in computer applications
- Proven ability to successfully drive sustainable change
- Proven ability to balance multiple and competing priorities
- Flexible to work in night shifts
Eligibility:
- The incumbent should have similar experience in the current role. Short listing will be done per the pre-screening criteria.
- Only short listed candidates will be interviewed.
Additional Information :
The incumbent should be flexible to work based on business need to manage transport operation
Schedule (Full-Time/Part-Time): Full-time
The Apply Button will redirect you to website. Please apply there as well.
#NOLI
Add a note
Something suspicious?
Report this job posting.