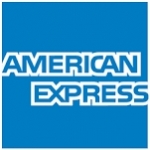 American Express - Director - Global Transformation & Engineering Network Team - Global Services Group (7-12 yrs)
Job Description :
This position will join the Global Services Group - Global Transformation & Engineering Network team to drive top priority cross-functional strategic programs as part of the Global Strategy and Support (GS&S) function. Specifically this person will be responsible for the following :
- Provide strategic thought leadership for top priority cross-functional initiatives impacting multiple business functions, including linkages and dependencies with groups outside of the Global Services Group
- An example of a program could include Customer Fulfillment Network - Global Transformation : a global effort to streamline and standardize key processes across over 25 markets to enable efficient processing, automation opportunities, and improved experience for our customers.
- Lead strategy framework development by providing the strategic direction, outlining overall priorities, determining relevant end-to-end process and benchmarking assessments, and develop comprehensive roadmap for the program.
- Lead one or multiple program workstreams, including impact assessment, resource requirement, stakeholder coordination, funding needs, prioritization, and tracking of results.
- Champion transformational change across a variety of areas, establish appropriate governance and communication cadence, while balancing short-term and long-term strategy development based on the specific needs of the program assigned.
- Partner with multiple teams including Operations, Capabilities, Technologies, Enterprise Digital & Analytics, Amex Digital Labs, and Marketing, among others to develop collaborative approaches while jointly prioritizing and addressing key business opportunities.
Qualifications :
- 7+ years of combined experience in Program Management, Project Management, Strategic Planning, or Process Transformation
- Bachelor's Degree required and Master's Degree in Engineering, or related field preferred
- Proven track record of developing strategic frameworks for vaguely defined business problems and ability to turn those frameworks into actionable projects that drive meaningful results
- Strong strategic planning skills and experience in driving strategy in Customer Service and Digital Servicing fields, coupled with experience leveraging, leading, and/or transforming Customer Experience and/or Credit functional transformation (within and outside of American Express)
- Experience managing large scale global projects with multiple business partner relationships and stakeholders at various levels
- Creative thinking, including the ability to identify patterns and propose unconventional solutions to long-standing business problems, and ability to act as a catalyst for change
- Strong analytical skills, including the ability to formulate analytical frameworks leveraging sampling, statistics, Design of Experiments, and similar methodologies
- Strong thought leadership including ability to quickly understand critical linkages and implications of program strategies on the business at large
- Strong ability to develop a comprehensive strategy that balances creativity and operational feasibility
- Strong written and verbal communication skills combined with an ability to interact effectively with senior leaders and business partners
- Proven ability to quickly adjust to shifting priorities, multiple demands, ambiguity and rapid change
- Proven track record of successfully operating in a highly matrix environment and being able to lead and influence without direct authority
- Strong working knowledge of internal Global Services Group processes and functional areas, particularly Customer Fulfillment Network processes.
- Internal and External Consulting experience a plus
- Ability to travel on business as needed (up to 25% of the time)
The Apply Button will redirect you to website. Please apply there as well.
#NOLI
Add a note
Something suspicious?
Report this job posting.