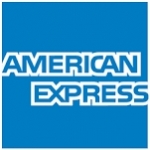 American Express - Delivery Leader - Global Financial Operations (3-9 yrs)
Job Description

Why American Express?
There's a difference between having a job and making a difference.
American Express has been making a difference in people's lives for over 160 years, backing them in moments big and small, granting access, tools, and resources to take on their biggest challenges and reap the greatest rewards.
We- ve also made a difference in the lives of our people, providing a culture of learning and collaboration, and helping them with what they need to succeed and thrive. We have their backs as they grow their skills, conquer new challenges, or even take time to spend with their family or community. And when they- re ready to take on a new career path, we- re right there with them, giving them the guidance and momentum into the best future they envision.
Because we believe that the best way to back our customers is to back our people.
The powerful backing of American Express.
Don't make a difference without it.
Don't live life without it.
Delivery leader, Card & Merchant Accounting and Controls, Controllership, Global Finance
Lead accounting and reconciliation for Foreign Exchange Services (FES). Additionally responsible to support strategy for Cardmember & Merchant Accounting processes, by driving transformational initiatives in automation and analytical space.
Key Responsibilities:
- Lead FES accounting and reconciliation process (500 B/S accounts with value ingestion of $ 2 Billion)
- Managing a team of approx. 15 head counts with senior stakeholder management in FES business
- Dotted line reporting to the Vice President, CMAC with overall planning and management. Developing presentations, content, and agendas for key internal and external meetings
- Leading and enabling large-scale automation and transformation projects, collaborating across multiple teams within and outside finance, managing performance and ensuring delivery against targets and timelines
- Developing meaningful reporting and dashboards to fulfill key business partner requirements in Controllership and Business
- Managing preparation for key internal and external meetings
- Providing tactical and strategic support on a range of complex issues and projects as required
- Managing organization budget and support internal engagement initiatives
- Create robust governance structure through meaningful dashboards and reporting that can be leveraged by Finance and Business Units
Offer of employment with American Express is conditioned upon the successful completion of a background verification check, subject to applicable laws and regulations.
Qualifications :
Academic Background :
- CA / CPA / MBA with 3-5 years of experience
- Graduate with 6-9 years of experience
Past Experience :
- 2-6 years of past experience
- Knowledge of AXP Card Systems
- Well versed with Reconciliation tools/policy
- Card Business Knowledge, Oracle/ERP
- Driving large scale Projects
- Understanding of Automation tools
- Strong people leadership experience
Technical :
- Awareness of US GAAP/Local GAAP/IFRS (Accounting knowledge)
- Analytical skills with the ability to undertake cause effect analysis
- Knowledge of financial systems Preferred
- Basic understanding & appreciation of automation capabilities
- Understanding of AXP Card Systems
- Prior FES business knowledge preferred
Behavioral :
- Excellent written and oral communication skills with exceptional ability to translate ideas and thoughts in written presentations
- Strong detail orientation with ability to think end-to-end
- Strong interpersonal skills
- Strong sense of integrity, discretion, and ability to maintain confidentiality
- Energetic, curious, self-motivated, proactive and able to work well under pressure
Functional :
- Strong understanding of AXP Card & accounting Systems - AR,AP, Oracle
- Excellent project management, organizational and process/workflow skills
- Strong analytical skills with an ability to understand drivers and impacts
- Ability to manage budgets and schedules in a dynamic environment
- Expert with PowerPoint and Excel
Platforms :
- Mainframe Card Systems
- Oracle GL & FAH
- Advanced MS Office
- Automation tools : Datawatch, Blue Prism
Job type- Permanent
Industry Type - Finance
The Apply Button will redirect you to the website. Please apply there as well.
#NOLI
Add a note
Something suspicious?
Report this job posting.