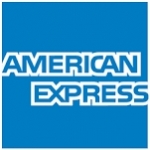 American Express - Business Analyst - Strategic Analytics/Marketing Decision Science (3-7 yrs)
Job Description
About American Express
American Express is the world's premier service company and the largest card issuer by purchase volume. We are a heritage built on service and sustained by innovation.
Overview of the Business :
A single decision can have many outcomes. And when that decision affects hundreds of thousands of customers and employees, it needs to be the right one. That's where our Risk & Information Management team comes in. Risk & Information Management is the backbone of all financial services operations at American Express- it impacts every aspect of the company. As a part of this team, you- ll work with the industry's top risk & information management teams to create smart but innovative strategies that advance our market share and the way we do business. If you- re interested in getting to know all areas of our business and can translate our business needs into remarkable solutions, you should consider a career in Risk & Information Management.
Job responsibilities:
There are three Job families within Risk and Information Management. Specific job responsibilities vary as per the Job family.
- Big Data Labs: Develop Big Data capabilities, tools, and techniques to enhance Credit and Fraud Risk, and Information Management functions
- Decision Sciences: Development, deployment, and validation of the predictive model(s) and supporting use of models in economic logic to enable profitable decisions
- Business and Analytical Solutions: Development, review and/or execution of economic logic & analytical solutions to drive profitable business actions
Generally, the role will entail the following responsibilities:
- Analyze large amounts of data to derive business insights and create innovative solutions
- Solve complex business problems leveraging Big Data technologies
Qualifications:
- Ability to drive project deliverables to achieve business results
- Ability to work effectively in a team environment
- Strong communication and interpersonal skills
- Ability to learn quickly and work independently with complex, unstructured initiatives
- Good programming skills are a must
- Knowledge of SAS, Java, Hive, Pig, Python, SQL is a plus
- Knowledge of MS Office - PowerPoint, Excel
Some useful links:
https://www.youtube.com/watch?v=uSsCH6Z7Xys
https://www.youtube.com/watch?v=MMecLpv8R2o&list=PL935029631297D910&index=13
https://www.youtube.com/watch?v=YsDZ-ninzmM
https://www.youtube.com/watch?v=dFIHn87afSs&index=16&list=PL935029631297D910
The offer of employment with American Express is conditioned upon the successful completion of a background verification check, subject to applicable laws and regulations.
The Apply Button will redirect you to the website. Please apply there as well.
#NOLI
Add a note
Something suspicious?
Report this job posting.