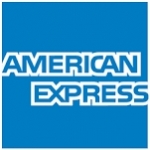 American Express - Business Analyst - Global Commercial Payments Domain (1-3 yrs)
Job Description :
Why American Express?
There'ss a difference between having a job and making a difference.
American Express has been making a difference in people's lives for over 160 years, backing them in moments big and small, granting access, tools, and resources to take on their biggest challenges and reap the greatest rewards.
We have also made a difference in the lives of our people, providing a culture of learning and collaboration, and helping them with what they need to succeed and thrive. We have their backs as they grow their skills, conquer new challenges, or even take time to spend with their family or community. And when they- re ready to take on a new career path, we are right there with them, giving them the guidance and momentum into the best future they envision.
Because we believe that the best way to back our customers is to back our people.
The powerful backing of American Express.
Don't make a difference without it.
Don't live life without it.
Job Description:
Global Commercial Payments (GCP) continues to be a fast growing business. Accelerating growth momentum, increasing profitability, and powering up our value proposition are key objectives for GCP organization.
The Data, Strategy & Insights (DS&I) India team within GCP is instrumental in driving these objectives by providing actionable data driven insights and consultative solutions to corporate clients across the globe. The open role is an exciting opportunity to be part of the GCP growth story in a dynamic, intellectually stimulating, open, fun and collaborative environment. It provides an exciting opportunity for supporting the Global Digital Capabilities, Transformation & Operations (GDCT&O) organization and be a part of the Commercial Insights journey at DS&I. If you seek challenge, have a strategic and analytical mindset, consider working with DS&I, American Express.
Key Responsibilities :
- Consult with field/customer to identify best fit reporting solutions that help them be more consultative and drive entrenchment in the T&E & B2B space through consultative analysis & intuitive MI leveraging Amex Data
- Perform analysis on key customers- (- premium servicing- ) spend leveraging Amex Data to help maximize spend visibility, identify savings opportunities and recommend solutions to improve payment processes and help demonstrate the value of American Express data
- Provide analytical support to consulting engagements on Benchmarking, Preferred Supplier Programs, T&E & B2B Process, Policy Analysis and Performance Measurement
- Contribute to continuous improvement of MI by expanding on our reporting capabilities through automation, consolidation of metrics / parameters, incorporating intuitive analysis and recommendations or by creating new intuitive MI etc.
- Prepare customer facing presentations for the field to share with the customer
- Producing reports/scorecard using multiple Amex data sources (Card, Travel)
- Producing reports to client's needs including customized and hierarchy based reports
- Provide all the necessary analysis in an accurate and timely manner
- Work with peers to develop better procedures and client offerings, solve problems and investigate issues
- Support/work with fellow team members in resolving customer issues.

Essential skills :
- Ability to take direction to drive project deliverables to achieve results within a tight timeframe
- Successfully engage in multiple initiatives, lead or support ongoing projects and provide consultative expertise focused on win-win solutions
- Comfortable operating and contributing to a team oriented environment with strong personal accountability, commitment and integrity with respect to all aspects of the role
- Conceptual thinking skills and ability to identify and implement technical solutions to achieve process automation and improve group's productivity
- Maintain expected productivity/utilization goals
- Excellent verbal and written communication skills
- Strong stakeholder management & team skills
- Must have expertise in Advanced Excel, SQL (optional)
- Relevant experience of 1-3 years
Prior experience in Financial sector preferred.
This role may be subject to additional background verification checks.
Qualifications :
Bachelors or Masters Degree
Language: English
Job type- Permanent
Industry Type - Finance
The Apply Button will redirect you to website. Please apply there as well.
#NOLI
Add a note
Something suspicious?
Report this job posting.