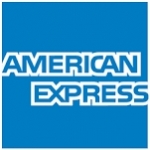 American Express - Business Analyst - Enterprise Digital Analytics (0-3 yrs)
Job Description
Why American Express?
There's a difference between having a job and making a difference.
American Express has been making a difference in people's lives for over 160 years backing them in moments big and small, granting access, tools, and resources to take on their biggest challenges and reap the greatest rewards. We- ve also made a difference in the lives of our people, providing a culture of learning and collaboration, and helping them with what they need to succeed and thrive. We have their backs as they grow their skills, conquer new challenges, or even take time to spend with their family or community. And when they- re ready to take on a new career path, we- re right there with them, giving them the guidance and momentum into the best future they envision.
Because we believe that the best way to back our customers is to back our people.
The powerful backing of American Express.
Don't make a difference without it.
Don't live life without it.
Customer marketing vision is to deliver the most relevant content to the right customer at the right time through their preferred channel(s) of choice.
The Organic Growth team within Enterprise Digital & Analytics(EDA) is focused on developing, innovating and integrating, information-driven marketing strategy globally. The teams- focus is on driving customer acquisitions by giving treatments to our existing customer base like upgrades, cross-sells and family cards (supplementary) which have proven to increase engagement, deepen the relationship and thereby give incremental revenue.
The team works at developing the economic estimate of such treatments through predictive modeling which can be utilized in future ROI based investments. The team also designs a personalized and timely curriculum to deliver to the customer across various customer life stages such as early tenure, organic, pre attrition and retention through advanced data science techniques.
The role requires exhibiting a high level of expertise in guiding the data strategy through statistical analysis, decision support logic and data techniques. This is an exciting opportunity for someone to step into a very challenging role. He / She will drive improvements in generating data-driven actionable strategies to enable business growth initiatives.
Responsibilities:
Key focus areas will include:
- Development of analytical infrastructure to improve the relevance of customer marketing by identifying the right offers for each card member
- Leverage the power of closed loop through Amex network to make offer targeting more intelligent and relevant
- Innovation with focus on developing newer and better approaches using big data & machine learning solutions The individual is expected to create holistic recommendation by pulling data from different data sources and make effective and persuasive presentations for project teams and business leaders. He/She will work directly with central marketing teams to drive above strategies.
Qualifications
Business Outcomes:
- Build cutting edge and customized Machine Learning /AI algorithms to enhance modeling accuracy and efficiency
- Innovate modeling techniques and variable creation to solve business problems
- Support analytics across the lifecycle from pre-sales to attrition
Leadership Outcomes:
- Put enterprise thinking first, connect the role's agenda to enterprise priorities and balance the needs of customers, partners, colleagues & shareholders.
- Lead with an external perspective, challenge the status quo and bring continuous innovation to our existing offerings
- Demonstrate learning agility, make decisions quickly and with the highest level of integrity
- Lead with a digital mindset and deliver the world's best customer experiences every day
Past Experience:
- 0-3 years of relevant experience.
- Preference: Prior experience in online commerce analytics/marketing. Experience of analysis/modeling of digital data is a plus
Academic Background:
- Bachelor's in Statistics/Mathematics/Economics/Engineering with relevant experience
- Post Graduate in Statistics/Mathematics/Economics/Engineering/Management
Functional Skills/Capabilities:
1. Data Science/Machine Learning/Artificial Intelligence
- Expertise in Coding, Algorithm.
- Unsupervised and supervised techniques-: active learning, transfer learning, neural models, Decision trees, reinforcement learning, graphical models, Gaussian processes, Bayesian models, map Reduce techniques
2. Analytics & Insights & Targeting
- R, Python, C, C++, Java, SAS SQL
- HIVE, Pyspark
- Advanced Statistical Techniques: Gini, Concordance, F-Score
3. Digital Product Management
- A/B testing
- Multivariate (MVT) testing
Preferred:
- Deep Learning
- Knowledge of Digital Channels & Products
- Expertise in High-Performance Computing
Technical Skills/Capabilities:
Knowledge of Platforms:
- Hadoop
- Big Data-Cornerstone
Preferred:
- Visual Basic Applications
Behavioral Skills/Capabilities:
- Enterprise Leadership Behaviors
- Set The Agenda: Define What Winning Looks Like, Put Enterprise Thinking First, Lead with an External Perspective
- Bring Others With You: Build the Best Team, Seek & Provide Coaching Feedback, Make Collaboration Essential
- Do It The Right Way: Communicate Frequently, Candidly & Clearly, Make Decisions Quickly & Effectively, Live the Blue Box Values, Great Leadership Demands Courage
Job type- Permanent
Industry Type - Operations
The Apply Button will redirect you to website. Please apply there as well.
#NOLI
Add a note
Something suspicious?
Report this job posting.