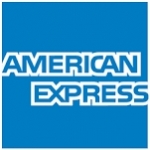 American Express - Business Analyst/Assistant Manager - Fraud Risk Management (1-4 yrs)
Job Description
Function Description:
- The Candidate will be a member of the Fraud Strategy Team In CFR-CoE, Gurgaon and will be responsible for Managing Fraud Risk across multiple segments
Responsibilities:

Key Responsibilities shall include the following:
- Manage Fraud Losses For WW Proprietary Cards and GNS(Global Network Services) within Budgeted Limits
- Minimize Unprofitable Fraud Related Disruptions, with the specific focus on Fraud Strategy Controls
- Address Emerging Fraud Trends & Monitor Key Metrics To Take Corrective Actions
- Partner Closely With Operations, Technologies And Other Fraud Risk Teams To Devise And Implement Optimal Solutions
- Partnership with business teams as well as technology teams to understand the existing variables business and technical concepts
- Take ownership of new variables documentation and be a point of contact for variables audit.
Critical Factors to Success:
- Demonstrated ability to build strong relationships, communicate effectively and lead through influence across all band levels with the purpose of driving change and delivering outcomes
Qualifications
Past Experience:
- 1-4 years of experience in Credit card Risk Management is preferred
Academic Background:
- MBA/MTECH/MBE
Functional Skills/Capabilities:
- Strong analytics expertise. Ability to analyze large datasets and derive strategic/actionable outcomes
- Ability to handle uncertain, unstructured problems and tackle them via structured, rigorous analysis and disciplined execution
- Strong skills in managing multiple business priorities
- Innovative problem-solving skills and the ability to re-engineer long-standing processes
- Strong collaboration, communication, and interpersonal skills and ability to interface at all levels
Technical Skills/Capabilities:
- Hands on experience on Python/hive, SAS, SQL, Cornerstone
Knowledge of Platforms:
- SAS, SQL, Cornerstone, Python/Hive
Behavioral Skills/Capabilities:
- Enterprise Leadership Behaviors
- Set The Agenda: Define What Winning Looks Like, Put Enterprise Thinking First, Lead with an External Perspective
- Bring Others With You: Build the Best Team, Seek & Provide Coaching Feedback, Make Collaboration Essential
- Do It The Right Way: Communicate Frequently, Candidly & Clearly, Make Decisions Quickly & Effectively, Live the Blue
Box Values, Great Leadership Demands Courage
Job type- Permanent
Industry Type - Operations
The Apply Button will redirect you to the website. Please apply there as well.
#NOLI
Add a note
Something suspicious?
Report this job posting.