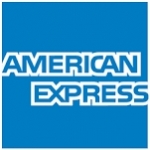 American Express - Business Analyst (0-3 yrs)
Job Description :


American Express is a global services company and the world- s largest card issuer. Our direct relationships with many millions of consumers, businesses and merchants worldwide - combined with our leading edge marketing, information management and rewards capabilities - enable us to offer an array of valuable services that enrich lives, build business success, encourage financial responsibility and create communities of people with common interests.
American Express for 9th consecutive year has been voted among India- s top 10 workplaces by the Great Place to Work institute. In recognition of our consistent performance, we were nominated to the Great Place to Work - Hall of Fame.
At American Express, we serve customers, not transactions.
Come join us and realize your potential.
Job Description :
ID's Management is a dynamic job which involves accuracy, patience and quick turnaround time. Member of this team should have following skill sets:
Candidate should have analytical mindset with willingness to go extra mile to help and resolve our customer queries and issue.
An analyst should have an effective communication and presentation skills as it involves interaction at various hierarchy and stakeholders.
- Communicate to application, systems, voice response and Telecommunication issues to the various department.
- Ensure adherence of SLAs in regards to Security Administration and Information Integrity guidelines.
- Partner with Business & Technologies to identify/resolve user and system issues.
- Ensure adherence to Process Risk Self Assessment governance related as per the guidelines .
- This job involves research and technical aspect of work therefore analytical bend of mindset will be given preference.
- Proactively identify improvement opportunities on various issue faced by our clients and should have solution based approach while dealing with the real time issues.
- Should be a Team player as job involves coordination with various internal like BUSA, Voice & other application Team's and external Team's like IBM, LexusNexus.
- Maintain strong relationships with the Team Leaders and SDL 's to improve overall understanding and awareness of daily/weekly business impacts
- Should have will to take feedback in positive stride and improve on area of opportunities, if any. Should be flexible and adaptable approach.
- Provide feedback to customer/Business Units on incomplete or inappropriate segregation of requests working within the Information Protection guidelines.
- Is responsible for ensuring that the Company's information assets are adequately protected against unauthorized alteration, loss, disclosure, destruction or denial for multiple platforms that may cover different markets/regions.
- Leverage their process knowledge to improve customer experience for ID provisioning & Access Management
- Eligible to become a BUSA SPOC for business/operations standpoint Rotational shifts .
Transport Roster Shift 24X7.
This role may be subject to additional background verification checks.
Shift Timing : 24- 7.
Qualifications :
- Graduate with 0-3 years of relevant experience preferably in service, work force industry.
- Preferably - B Tech
- Good working interpersonal and negotiation skills and the ability to communicate at all levels. .
- High result orientation.
- Proven ability to drive high productivity & sustained performance.
- Manage conflict and counsel performance.
- Strong team player with a high level of integrity.
- Result oriented and decision making skills.
- Ability to demonstrate flexibility and resilience in the face of changing business requirement.
- Strong Analytical skills.
- Language : English
The Apply Button will redirect you to website. Please apply there as well.
#NOLI
Add a note
Something suspicious?
Report this job posting.