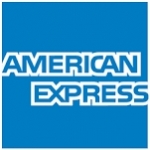 American Express - Associate Product Manager - Voice Response Capabilities (10-15 yrs)
Work experience :
Job Description :
- It takes exceptional people to create exceptional products.
Description
- This role sits on the Global VR team as part of the Voice Response Capabilities organization and will focus on delivering an extraordinary customer care experience through innovation and backed with Data analysis
- This position will play a vital role in driving VR product strategy and solution for Global VR servicing.
- This team has ownership and accountability for the performance and customer satisfaction of the Voice Response systems across all business lines and markets across Global Servicing Network.
- The successful candidate will work closely with GSG, EG, Corporate, Merchant, NEO, multiple other World Service Business Units and Technology Partners to ensure VR performance is in line with the overall GSG vision and roadmap.
Key responsibilities will include :
- 4+ years experience of proven project work, with an emphasis on cross-functional projects and success in developing and deploying technical solutions into operational areas
- Knowledge or experience in one or more operational areas and/or business capabilities.
- Strong servicing acumen and thought leadership, including capacity to quickly understand critical linkages and business requirements or use cases
- Proven ability to successfully manage multiple projects and tasks concurrently
- Excellent relationship management and negotiation skills
- Ability to effectively collaborate/influence at all levels without having direct authority
- Excellent written and oral communication skills to enable relationship building with key partners
- Demonstrated willingness to take initiative, work independently, and have flexibility to support global markets and work across different time zones
- Ability to drive results in a dynamic and ever changing priorities
- Strong sense of urgency, commitment to deadlines and deliverables
Preferred Skill Set :
- Experience with call routing, voice, digital, or contact channel capabilities in a call centre environment
- Strong knowledge of Agile methodology. Scrum master or product owner certification would be an added advantage
This role may be subject to additional background verification checks.
Qualifications :
- Graduate/MBA from a reputed institute with 4+ years of experience in Project management, Experience in Agile methodology
- Excellent communication and presentation skills
- Excellent at interacting with cross functional team and stakeholders with diverse background(technical, non-technical or business teams)
- Strong team player, with capability to take initiatives
Preferred Skill Set :
- Experience with contact channel capabilities in a call center environment, preferably having experience working on Genesis Platform, Project Management skills, Excellent Excel, PPT skills, analytical bent of mind would be added advantage.
Preferred Certifications : CSPO, CSM,SAFe, Project Management Certifications
The incumbent should be tenured for a minimum of 12 months at Band 28 or 18 months at Band 30 in the current role as on the date of application deadline. The incumbent should not be on level 3 or above counseling at the time of applying. The incumbent should have a performance rating of G2L2 or better in the last review. Shift Timings - 24- 7 environments.
Qualifications :
Are you ready to be at the center of it all?
- Please include any education requirements, such as certifications, undergraduate or master degrees
- 10 years of experience in Product Management
- Proven track record in defining winning product constructs and delivering a product vision and roadmap
- Experience with rapid and iterative software development methodologies
- Bachelor's Degree in related field required; advanced degree preferred
- Knowledge of reporting/analytical applications
At the core of Product Management
Every member of our team must be able to demonstrate the following technical, functional, leadership and business core competencies, including:
- Agile Practices
- Emerging Technologies
- Business Analysis
- Adaptive Communication
- Strategy Formulation
- Business Case Development
Job type - Permanent

Industry Type - Digital Commerce
The Apply Button will redirect you to website. Please apply there as well.
#NOLI
Add a note
Something suspicious?
Report this job posting.