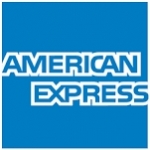 American Express - Assistant Manager/Analyst - International Commercial Charge - Underwriting/Limit Management Strategy (3-10 yrs)
Job Description
Why American Express?
There's a difference between having a job and making a difference.
American Express has been making a difference in people's lives for over 160 years, backing them in moments big and small, granting access, tools, and resources to take on their biggest challenges and reap the greatest rewards.
We've also made a difference in the lives of our people, providing a culture of learning and collaboration, and helping them with what they need to succeed and thrive. We have their backs as they grow their skills, conquer new challenges, or even take time to spend with their family or community. And when they- re ready to take on a new career path, we- re right there with them, giving them the guidance and momentum into the best future they envision.
Because we believe that the best way to back our customers is to back our people.
The powerful backing of American Express.
Don't make a difference without it.
Don't live life without it.
The incumbent Assistant Manager/Analyst will be responsible for International Commercial Charge Underwriting and Global Limit strategies across Legacy Corporate and SBS portfolio. He/she will play an influential role in working closely with partners in Credit Risk 2020 team, Technologies & GCA to create the next generation capabilities and procedures.
As a strategically critical function the position also offers terrific opportunities for exposure to senior leadership.
Specific responsibilities include:
- Create next generation of commercial underwriting strategies through deep dive analytics
- Create transformational capabilities that meet customer spending needs in a timely fashion & provide superior tools for risk management
- Monitor portfolio and operational trends, in addition to developing robust reporting mechanisms
- Perform root cause analyses of concerning trends and identify performance drivers
- Provide analytical support to drive billing, revenue growth and profitability through diverse analytical projects
- Collaborate with multiple partners including finance and functional teams such as new accounts, customer management, finance, and technology.
Qualification :
- Prior experience in financial sector risk management
- Prior experience of risk analytics in the commercial portfolio will be preferred. Experience in working on International markets and/or charge limit management will be an added bonus
- Experience of working in a highly cross-functional environment, flexibility and adaptability to work with tight deadlines and changing priorities
- Demonstrated passion for customers and clients, and for creating a consistently superior customer experience
- Ability to understand data, synthesize into real-world meaning, break down business problems, and conduct brainstorming
- Relevant statistical analysis/econometric experience required and able to effectively translate analytical findings to business implications
- Post Graduation from a top tier college (either MBA/M Tech/MS/Masters in quantitative subjects such as Economics, Statistics or Mathematics)
- Effective communication skills to work influentially with a diverse set of cross-functional partners
Job type- Permanent
Industry Type - Operations
The Apply Button will redirect you to a website. Please apply there as well.
#NOLI
Add a note
Something suspicious?
Report this job posting.