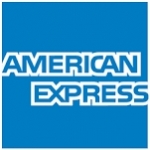 American Express - Analyst - Paid Search & Retargeting Analytics (4-8 yrs)
Job Description :
Function Description :
The purpose of the Performance Channel Analytics team is to create a competitive advantage for American Express in the acquisitions of card members through the Search and Display Retargeting channel powered by actionable insights and deep analysis.
Purpose of the Role :
The team works in close collaboration with Channel management, Marketing, Digital acquisitions teams to inform and guide strategies with data-driven insights that increases efficiencies and expands market share for JAPA.
Responsibilities :
- Analyze Paid Search campaign results, monitor key metrics, and devise actionable insights to optimize click-through and conversion rates.
- Develop Audience targeting strategies
- Tailoring campaigns and messages to the right set of audiences is a key strategy to drive profitable billings growth and revenues while controlling for costs.
- Test and Learn : Maximizing conversions by devising cutting edge Campaign structure, Ad Copies and conversion optimization Test and learn program at scale which in underpinned by agile methodologies, segmentation, offsite and onsite integration and alignment with Testing COE team
- Utilize bid management tools and data modeling to maximize the effectiveness of our campaigns .
- Partner with markets, agencies and teams within EDA organization to ensure appropriate tracking of retargeting campaigns .
- Stay up to date with industry trends, while continually leveraging new tools and industry best practices to boost efficiency of campaigns.
- Competitor co-relation and benchmarking analysis using competitive intelligence tools and identify opportunity areas.
Critical Factors to Success (Outcome Driven):
Business Outcomes :
- Enhance Marketing processes and leverage data insights to improve campaign performance.
- Realize Business Benefit using below metrics:
a. Process Efficiency and cost optimization
b. New Accounts Acquired (NAA)/Build Biz Acquired (BBA)-Vintage (V)/Avg. Daily Balance
c. Attrition Rates
Leadership Outcomes :
- Put enterprise thinking first, connect the role's agenda to enterprise priorities and balance the needs of customers, partners, colleagues & shareholders.
- Lead with an external perspective, challenge status quo and bring continuous innovation to our existing offerings
- Demonstrate learning agility, make decisions quickly and with the highest level of integrity
- Lead with a digital mindset and deliver the world's best customer experiences every day
Qualifications :
Past Experience :
- Past Experience in Digital/ Marketing Analytics is preferred
Academic Background :
- Post graduate degree in Business, Finance, Marketing or a related field from a reputed institute; candidates with prior experience in digital/marketing analytics or financial industry are preferred.
Functional Skills/Capabilities :
- Ability to work autonomously and demonstrate self-started qualities
- Ability To Drive Results With Strong Thought Leadership . Excellent Analytical & Problem Solving Aptitude . Excellent verbal and written communication, presentation and interpersonal skills
Technical Skills/Capabilities :

- Knowledge of Programming languagues sch as SAS, SQL. Strong Data Analysis skills, able to decipher complex data and numbers.
Knowledge of Platforms :
- Ad Words, PPC Basics and knowledge of Paid Search is an added advantage.
Behavioral Skills/Capabilities :
Enterprise Leadership Behaviors
- Set The Agenda: Define What Winning Looks Like, Put Enterprise Thinking First, Lead with an External Perspective
- Bring Others With You: Build the Best Team, Seek & Provide Coaching Feedback, Make Collaboration Essential
- Do It The Right Way: Communicate Frequently, Candidly & Clearly, Make Decisions Quickly & Effectively, Live the Blue Box Values, Great Leadership Demands Courage
The Apply Button will redirect you to website. Please apply there as well.
#NOLI
Add a note
Something suspicious?
Report this job posting.