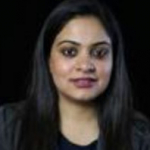 18/11
Puja Sharma
Recruiter at Amazon
Views:5014 Applications:999 Rec. Actions:Recruiter Actions:143
Amazon - Operations Manager - Distribution (6-12 yrs)
Operations Manager, Amazon Distribution
- There are 15M mom-and-pop - kirana stores in the country representing hundreds of billions of dollars in yearly purchases. Many of these kiranas struggle to get relevant selection, competitive pricing, and trusted and convenient buying options.

- AmazonDistribution.in is an offering from Amazon to delight the business customers who have not been served well by the existing solutions with the aim to provide them the largest selection, competitive pricing and trusted and convenient buying experience. The major categories of products offered on AmazonDistribution.in are House-hold items like Grocery, Home and Kitchen, Personal Care, Beauty, Baby, and Office Products.
- All these items are delivered to the customer's doorstep using the company's supply chain network of warehouses and local logistics providers. Customers have the option to place orders on the AmazonDistribution.in website/app on their own or avail the services of sales representatives who visit stores on a weekly basis to assist with order planning, invoice reconciliations, and payment resolution.
- If you like to swim in unchartered territories then this is your opportunity to solve problems that no one has attempted to solve before. We work like a well-funded, high octane startup driven by the passion to bring the Amazon experience to our business customers.

- This role is responsible for owning the warehouse and delivery operations across third party partner locations in Bangalore. You will manage a team of operations specialists who will supervise all operations functions at the existing partner locations - stock inwarding, quality check, inventory management, customer order processing, forward and reverse logistics.
You would be accountable for :
a. Daily performance metrics like on-time shipment dispatch, delivery, and defects/order
b. Productivity metrics like inbound/outbound throughput per hour, and delivery vehicle utilization,
c. Process design, reviews and ensuring adherence.
- In addition, you will lead efforts to expand the supply chain network by launching a planned number of partner locations every quarter. You will be supported by an on-field team for getting regular process/compliance audits and trainings done.

- In addition, one of the key aspects of your job is to lead change at internet speed- innovation has made us the global company that we are today. We strive for scalable solutions to improve our overall business. Executing well thought out approaches to problem solving and designing short term solutions while partnering with Tech and product teams to design the long-term solution will be a key element of your job.

Essential Functions :

- Defining, building and responsible for the execution of transportation processes, right from Fulfillment centers to sortation and further to the last mile delivery network.

- Setting out expectations from 3PL partners in terms of personnel, training them and building up a highly motivated workforce with support from sales and product team, to meet the operational requirements for the city, continuously meeting the high bar on quality and productivity.

- Ensure enough bandwidth in these 3PL locations for peak time volume management.

- Continuously improve the defined processes and attain a sustained performance standard. Initiates improvements to enhance quality standards, reduce waste, and eliminate unnecessary work.

- Analysis of the data reports to identify performance bottlenecks and improve the performance.

- Conduct the performance appraisals of the team members and mentor them for handling efficient operations.

Additional Job Elements :

- Able to travel within your designated city 100%

- Flexibility in schedule as you may be required to work any day of the week, across daily operating hours

- Effectively communicate with internal and external partners

- Problem solve complex solutions to find scrappy, scalable solutions for customers and associates

BASIC QUALIFICATIONS :

Skills & Experience :

- BE/ B.Tech Engineering from a reputed university, Operations or related field

- 3+ years Transportation or Supply Chain experience, preferably in a similar role, within a high-volume logistics, manufacturing or engineering environment

- Forecasting, planning or scheduling background in a transportation or production environment.

- Basic/Working knowledge of Six Sigma tools and Lean techniques preferred. Excel skills required

- Excellent problem-solving, task prioritization, follow-up, and customer service skills.

- Direct team management experience

- Ability to handle changing priorities and use good judgment

- Strong Analytical skills: Effectively analyze and interpret information, identifying & validating the key facts, including reviewing alternatives to determine advantages and associated risks.

- Conversant in local language and English.

- Has demonstrated ability to influence others without having positional authority

- Experience communicating across all levels of management, peers, and clients

- Ability to manage high volume critical workload with a positive, flexible professional attitude

Preferred Qualifications :

- MBA desirable.

- Experience in process improvement preferred with additional benefits for knowledge of specific methodologies such has Six Sigma, Kaizen etc.

- Knowledge of city topography and road network is an added advantage

- You have the ability to thrive in an ambiguous environment, and when given a deadline you know how to motivate yourself and meet it.

- You don't hesitate in public speaking or writing a paper. You have strong verbal and written communication skills.

- You enjoy analytical work and using data to provide thought-provoking and workable solutions. Data is what you look to when given a problem to solve.

- You typically volunteer to lead projects and help your team achieve goals. You have a track record of taking ownership and driving results.

- You like adventures and taking risks. You are willing to relocate to any of our sites in the country with the assistance provided.

- You see value in long term thinking and large scale impact to a company. You have interest in developing a long-term career through assignments in multiple operational buildings across the nation
Women-friendly workplace:
Maternity and Paternity Benefits
Add a note
Something suspicious?
Report this job posting.