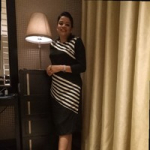 30/06
Beena Thomas
Talent Acquisition at WNS
Views:1173 Applications:312 Rec. Actions:Recruiter Actions:0
WNS - Vice President - Client Partner (10-15 yrs)

Being a fresh graduate with no experience, I started at WNS as an intern and got great industrial exposure along with the opportunity to explore diverse process functions, improve my skills, meet new people and have fun at the same time. With this foundation, I was able to begin my career as a senior associate at this very same place working under people, who were not just my managers but mentors as well. What I like most about working at WNS...
KRITI SHARMA, ASSISTANT MANAGER - OPS
See Diversity Initiatives >>
Description:

WNS Global Services manages, operates and transforms business processes for more than 350 leading global organizations across 9 industry verticals (Insurance, Banking & Financial Services, Travel & Leisure, Shipping & Logistics, Utilities & Energy, Healthcare, Retail & CPG, Manufacturing and Consulting & Professional Services) and 4 cross-industry horizontals (Finance & Accounting, Research & Analytics, Procurement and Risk Management Services), delivered through a global operating model that spans 12 countries across 57 delivery centers.
Whilst the heritage of the Business Process Outsourcing (BPO) industry at the outset was focused mainly on efficiently handling individual processes at a reduced cost, the market has matured and client expectations have risen substantially to the point where a more end-to-end Business Process Management (BPM) approach is required through an engaged, collaborative, consulting approach encapsulated and underpinned by the WNS organization mission statement "Co-create to Outperform". As a consequence most of our client contracts now have a Transformation or Business Outcome based commercial feature within them rather than being purely based on a FTE rate card.

Client value and customer outcomes are generated using 5 transformation levers:

Digital Tools:
- Implementing digital solutions to drive process efficiency, quality, and customer experience
Target Operating Model Redesign:
- Creating solutions that redefine how clients work including digitizing, offshoring, and redesigning business processes
Business Process Re-engineering:
- Driving continuous process improvement through Agile, LEAN, and Six Sigma methodologies
Robotics and Hyper Automation:
- Automating repeatable manual processes to improve throughput and consistency with a variety of technology tools
Analytics:
- Providing actionable business insights using customized and off the shelf analytics tools
Job Description :


Client Partners are the advocate of our client and are at the forefront of engaging with our clients to become a trusted advisor who understands their business challenges and develops solutions to drive business improvement and transformation. The client partner will be a member of the sales and account management leadership team at WNS as well as the specific business unit in which the client falls, reporting either to a Practice Leader or Business Unit Leader. The client partner will have overall responsibility of ensuring a high level of governance of client relationships.

SPECIFIC RESPONSIBILITIES:

- To manage the overall client relationship
- Negotiate and manage all commercial matters
- Act as the client advocate and trusted advisor to ensure that solutions are developed to resolve the client's business challenges through leveraging WNS' expertise and capabilities.
- Ensure the client has strong awareness of all WNS offerings and capabilities.
- Co-create and drive transformation agenda with the client.
- Become a trusted advisor to the client and be visible across the client organization.
- To drive revenue growth by creating and championing high-value propositions for the client.
- To have business oversight of multiple relationships across client stakeholders from all aspects including the WNS account and operational delivery teams
- Ensure communication to WNS Senior Management of key developments with the client Managing clients visits and accompanying them to WNS delivery centers as and when required.
- Own and ensure the cadence of client governance.
- Manage all reference requests from the client for targeted new clients, analysts and advisors.

COMPETENCIES: These are the essential ingredients of success at work, distilled into their observable skills and behaviors

Business Insight - Applying knowledge of business and the marketplace to advance the organization

Manages Complexity - Making sense of complex, high quantity, and contradictory information to effectively solve problems

Financial Acumen - Interpreting / applying financial indicators to make better business decisions

Influence - Motivates people from across the organization to work on behalf of the team to achieve results

Action Oriented - Taking on new opportunities and tough challenges with a sense of urgency, high energy and enthusiasm

Drives Results - Consistently achieving results, even under tough circumstances

Interpersonal Savvy - Relating openly and comfortably with diverse groups of people

Instills Trust - Gaining the confidence and trust of others through honesty, integrity, and authenticity

Being Resilient - Rebounding from setbacks and adversity when facing difficult situations

EXPERIENCE: These are must-haves. This is not so much about job titles but the core quality of work history

- Degree level education, MBA a plus
- Career spanning minimum 10 - 15 years
- Experience of having grown businesses
- Senior Exec / CxO level personal relationship building
- Shipping / Logistics domain experience desirable but not essential

TRAITS: Personality characteristics that exert a strong influence on behavior. While traits are core to who a person is, they don't represent a predetermined fate.

- Leadership
- Persistence
- Interpersonal skills
- Tolerance of ambiguity
- Confidence
- Analytical

Drivers: The deep internal values, motivations, and aspirations that influence a person's choices.

- Collaboration
- Challenge
- Independence


Qualifications :
- 10+ years relevant experience in shipping & logistics or BPM industry

- Bachelors degree, Masters preferred

For your candidature to be considered on this job, you need to apply necessarily on the company's redirected page of this job. Please make sure you apply on the redirected page as well.

Women-friendly workplace:
Maternity and Paternity Benefits
Add a note
Something suspicious?
Report this job posting.